2022 Digital Sustainability Report
Our Sustainability Journey:
Shifting Towards The Next Generation
Driven by IVL's purpose, we have achieved our goal of becoming a leading PET producer and a global sustainable chemical company operating more than 140 sites in 35 countries, with over 26,000 employees. We are driven to collaborate and reimagine chemistry together to create a better world in our ongoing sustainability journey.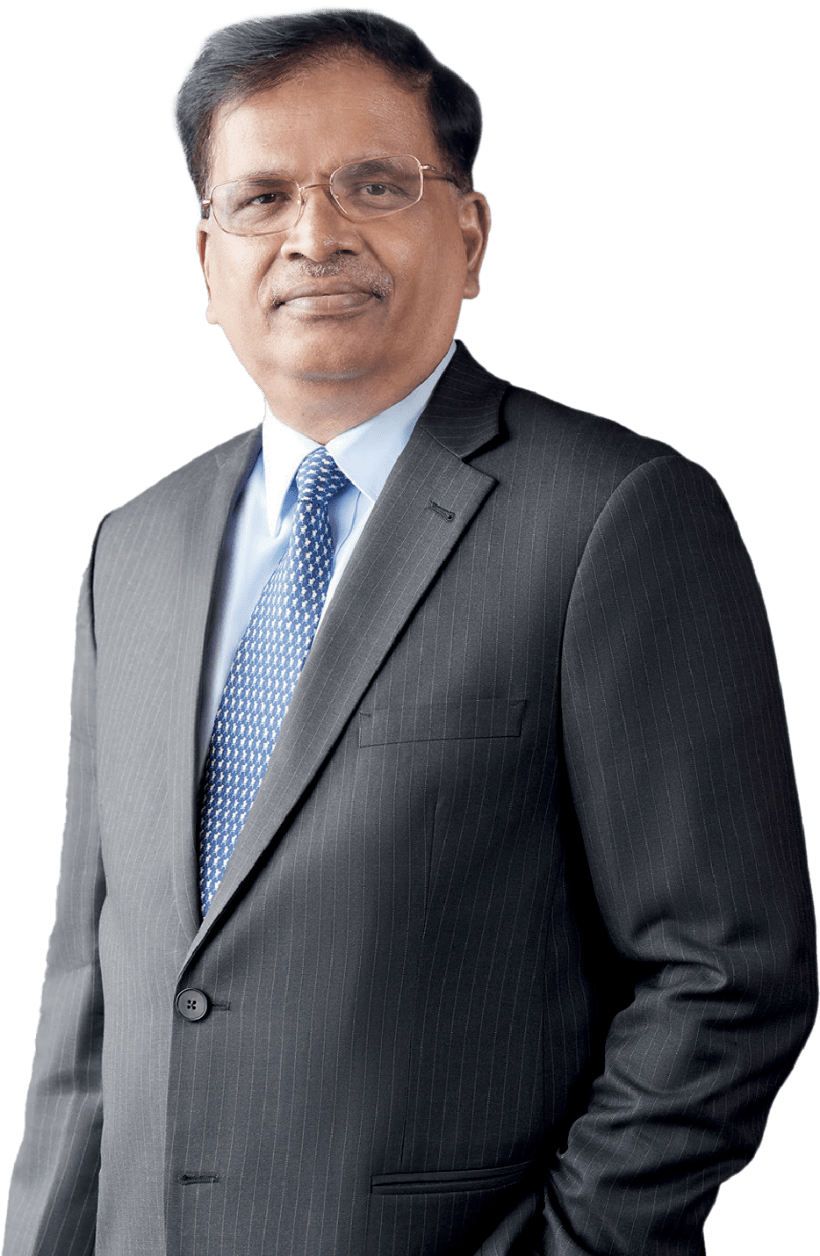 MESSAGE FROM DEPUTY GROUP CEO AND GROUP CHIEF FINANCIAL OFFICER
Following our strong performance last year, it is with deep gratitude to our teams around the world that once again 2022 was a record year for Indorama Ventures. Our excellent results are a testament to the company's geographically diversified and integrated portfolio, backed by our people's efforts and resilience. Our cutting-edge chemistry is at the center of our customers' daily necessities, with 70% of our products being integral components found in food and beverage packaging, home furniture, and personal care products. Indorama Ventures strives to lead the chemicals industry as a forward-thinking organization focused on sustainability, in alignment with our purpose of "reimagining chemistry together to create a better world."
Leveraging Innovation for Sustainability
Our efforts in driving innovation and circularity within our product portfolio have been fruitful. Our DejaTM carbon-neutral pellets were awarded the Best Sustainable Product Award at the Chemical Week Sustainability Awards 2022. We also took first place in the ChemScore ranking for product safety for the second consecutive year. We are pleased to be included in the Dow Jones Sustainability Indices (DJSI) -World and DJSI Emerging Markets for the fourth and sixth consecutive years respectively.
We have an ongoing commitment to sustainability, backed by precise and ambitious goals and an established ESG framework.  Our sustainability goals ensure value creation and protection, while sustainable practices support new avenues of growth, such as through advanced recycling, for example.   
Next-Generation Paradigm Shift
The polyester value chain links Indorama Ventures' global, integrated footprint, and connects all our businesses. Polyester is fully circular, which means sustainability potential is built into our business model. Our 'Vision 2030' is about adding to our industry leadership in sustainability, including through increasing our recycling capacity, introducing more circular feedstock into our products, and increasing resilience throughout our business.
In 2022, we continued investing in new sustainable technologies, with an ambition to use more bio-based and circular materials as feedstock. As we shift towards the future of circularity, we are partnering with Carbios, a green industrial biotech company, to build France's first PET bio-recycling plant, which will have the capacity to process 50,000 tons of PET waste per year. We also partnered with Polymateria, a London-based innovator, to introduce biodegradable hygiene products such as face masks to the market. The biotransformation technology employed in the products presents a new way of addressing plastic waste.
Expanding our recycled PET capacity will fortify our leadership position in our largest business segment. Around half of the world's PET today is recycled, and this will continue to grow as collection improves. In 2022, we launched our newest recycling facility in the Philippines in partnership with Coca-Cola. More plants are planned as we build towards our commitment to recycle 750,000 tons of post-consumer PET bottles by 2025, and 1.5 million tons by 2030, for an investment of $1.5 billion.
To be a purposeful leader in sustainability, we established Indorama Ventures Investments & Holdings (IVIH), our start-up business incubator that invests in businesses that drive advancements in recycling, including bio-based chemicals and polymers, renewable feedstock, and biodegradable polymers. We have already identified 30 projects with the potential to deliver on these commitments.
Stronger Performance, Greater Innovation
In 2022, we reported a 31% year-on-year increase in Core EBITDA to $2.3 billion. Our Combined PET segment recorded a robust Core EBITDA of $1.3 billion, driven by our integrated business model and rising demand for recycled PET. The acquisition of Ngoc Nghia Industry in Vietnam bolstered our packaging portfolio. We also acquired an 85% equity stake in UCY Polymers, a Czech Republic-based PET plastic recycler.
The integration of the strategic Oxiteno acquisition in 2022 resulted in a 94% year-on-year EBITDA growth of our Integrated Oxides and Derivatives (IOD) segment. This was due to the addition of Oxiteno's High-Value-Added (HVA) surfactants portfolio, complemented by our combined R&D strength and efficiencies driven by Project Olympus, our operational and digitalization excellence program.
Our Fibers segment achieved a Core EBITDA of US$212 million in 2022. This was lower than the previous year due to geopolitical events such as the Russia-Ukraine conflict and the energy crisis in Europe, which delayed a recovery in our Lifestyle and Mobility verticals. Nonetheless, the Hygiene vertical posted steady results and, moving forward, we plan to increase our R&D expenditure for personal care, hygiene, and safety products. We also acquired a wool spinning business in Italy and Poland to support the sustainable growth in our Fibers segment.
Taking Swift Action for Health & Safety
Our highest priority is the safety of our employees and communities, and we are committed to ensuring a safe working environment in all our operations. In 2022, we reinforced safety performance processes alongside our environmental performance, with a strict emphasis on developing assurance and capability as part of our Environmental, Health and Safety (EHS) culture in all our sites.
Despite our overall strong safety performance, we experienced some incidents. An accident resulted in a contractor tragically passing away while repairing a bulldozer at PT Indorama Petrochemicals (PTIP) in Indonesia. Indorama Polyester Industries Public Company Limited in Nakhon Pathom, Thailand, experienced a leak of a common heat transfer fluid that was successfully contained within 10 minutes. The event was handled swiftly, followed by a thorough investigation and pre-emptive equipment changes. In 2023, a fire at the PTA production plant of Indorama Ventures Quimica S.L.U. in Spain, was contained quickly, with minor disruptions to operations. We are committed to continuously improving our EHS performance.
A Sustainability-centric Future
We believe the future belongs to those who embrace sustainability and focus on its success, alongside implementing sound business practices and a growth mindset. With our track record of sustainable growth, Indorama Ventures is proud to be a leader in the chemicals industry as we create a better world through our commitment to circularity, integrity and innovation.
Mr. Dilip Kumar Agarwal
Deputy Group Chief Executive Officer and Group Chief Financial Officer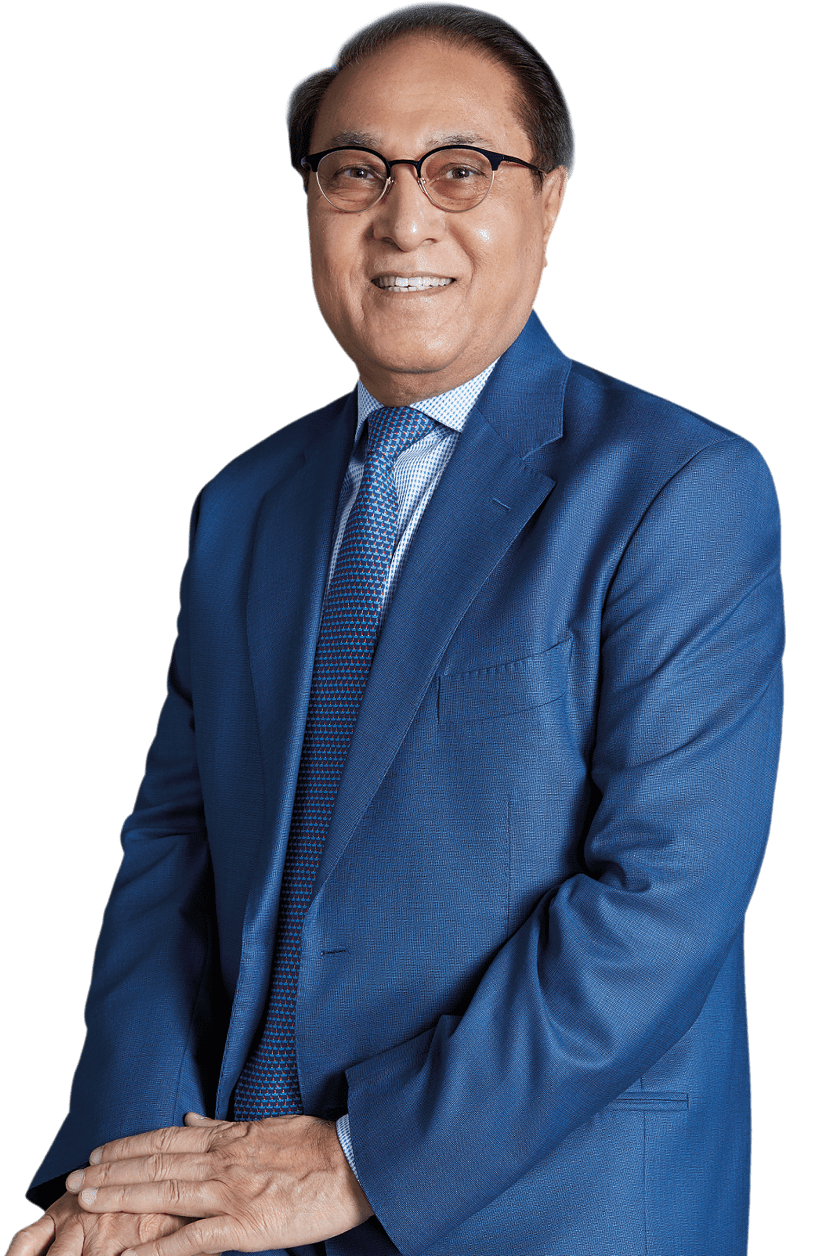 MESSAGE FROM CHIEF STRATEGY OFFICER
As we make headway in regard to sustainability, it is crucial that we remain agile and responsive by thoroughly assessing our potential risks and opportunities. To that end, IVL strives to maintain a holistic understanding of the local, national, regional, and global external environment, thus enabling us to take proactive measures to ensure that our business persists in being adaptable and sustainable.
Emerging Trends and Its Implications
We persistently monitor significant trends that may pose risks or benefits to our business, including the European Energy crisis, Carbon Tax Analysis including the EU Emissions Trading Scheme (ETS), climate change, water scarcity, and biodiversity loss. Although the challenges of inflation and an unsteady economy may test our sustainability efforts in 2023, we remain well-prepared to address these challenges via operational excellence and digitalization projects, as well as decarbonization projects.
A Journey of Operational Excellence
Increased production costs due to fluctuating demand and supply have urged us to initiate operational excellence programs, such as Project Olympus and Project Titan. In 2022, Project Olympus delivered impressive EBITDA gains of US$475 million, thanks to our robust procurement and supply chain initiatives. Meanwhile, Project Titan was set up to tackle operational challenges at our top 25 manufacturing sites, which accounts for 80% of our portfolio. Both these initiatives seek to boost the production capacity at our facilities, thereby sustaining the timely supply of high-quality products to our customers.
Apart from operational excellence, IVL's senior leadership is focused on integrating digitalization into our operations to enhance business productivity and growth. To achieve this goal, IVL's Aligned Systems and Processes (A.S.A.P.) project has progressed to the second phase, covering 23 entities across CPET, Fibers, and IOD, with over 1,100 users. Combined with IVL 4.0, the A.S.A.P project is aimed at standardizing the company's data, processes, and practices on a globally integrated digital core platform. Additionally, the company has also successfully implemented SAP S/4HANA, our flagship Enterprise Resource Planning software, in our IOD segment and Combined PET sites in the Americas.
Towards Net Zero Carbon
To mitigate the impacts of climate change, we have introduced a comprehensive six-pronged decarbonization strategy, focusing on progressively phasing out coal, procuring renewable energy, and more. Synonymous with our approximately 900 climate change adaptation projects, we signed a commitment in May 2022 to the Science-Based Targets initiative (SBTi) and are actively participating in the SBTi Expert Advisory Group for the chemicals industry. In addition, we diligently work with our top suppliers to reduce our Scope 3 emissions and support their efforts to achieve their carbon footprint reduction goals.
We will carry on weaving ESG principles into our business strategy, as it would not only meet the growing expectations of our customers and stakeholders, but also strengthen our business in terms of resilience and adaptability in the face of external challenges such as climate change and geo-political events. we are still convinced that by promoting our ESG agenda at IVL, we can make progress and enhance our sustainability excellence.

Mr. Udey Gill
Chief Strategy Officer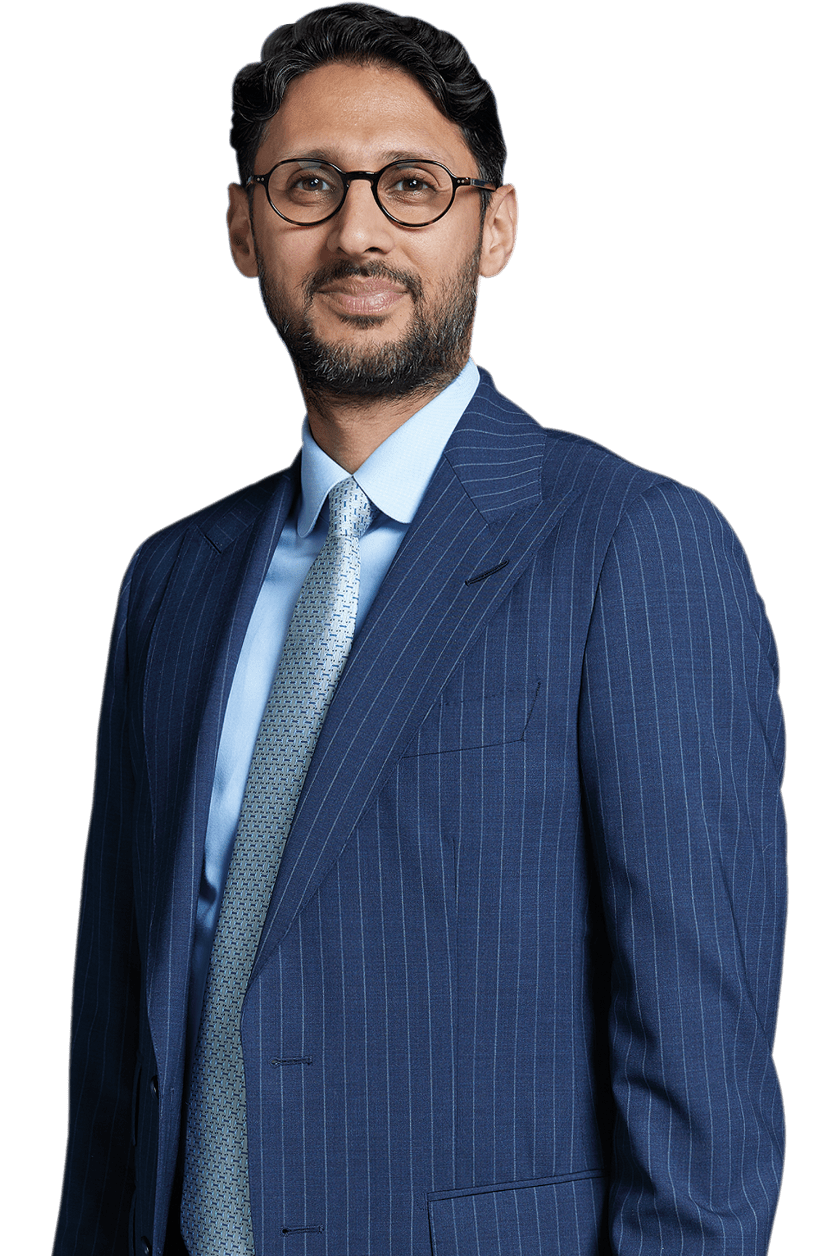 MESSAGE FROM CHAIRMAN OF THE ESG COUNCIL
IVL strongly believes that sustainability is a mindset that drives everything we do as a business, with an aim to positively impact the environment, society, and economy. To further substantiate our position as an ESG thought leader, I attended the World Economic Forum (WEF) Annual Meeting 2023 to share our insights on IVL's efforts in sustainable manufacturing, renewable energy, and sustainable financing. This engagement would support the WEF's efforts to establish a more sustainable and resilient world by the end of the decade.
Securing Sustainable Financing
To further advance our sustainability-related endeavors, particularly our large-scale decarbonization projects, we have secured multiple sustainable financing from the likes of Bank of China and Siam Commercial Bank in 2022, amounting to approximately US$1.1 billion. Most of these loans are tied to specific sustainability targets, and the loans from these aforementioned banks in particular are linked to our DJSI score, which quantifies our sustainability performance.
Propelling our Environmental Progress
In 2022, we recorded a 3.3% renewable electricity consumption towards our 2025 target of 10%; reduced greenhouse gas intensity by 3.1% towards our 2025 ambition of 10%; and diverted 67% of hazardous waste away from landfills towards our 2025 goal of 90%.
Significant strides were made in 2022 in regard to our recycling and circularity efforts, attested by our positive results. In particular, we recycled 15.4 billion PET bottles into PET flakes, signifying a 12% year-on-year growth. Apart from our co-investment commitment with Carbios and the launch of PETValue Philippines, we established 3 new recycling facilities in Poland, the Philippines, and France this year. This solidifies our progress towards achieving our recycling targets by 2025 and 2030. Additionally, to achieve our target of 26% circular feedstocks by 2030, we are devoted to investing over US$8.4 billion in recycling technologies and bio-based feedstock procurement over the next 8 years.
Beyond that, a comprehensive 6-pillar decarbonization strategy has been established to expedite our efforts in reducing our carbon footprint. We continue to undertake green projects in our operations that help minimizing environmental impacts. Additionally, we have installed on-site solar units across 15 sites worldwide and are exploring Virtual Power Purchase Agreement (VPPA) opportunities in Europe and in the USA.
Protection of Nature and Biodiversity
We also broadened our environmental focus to include biodiversity and recognize its interconnectedness with climate change. We are evaluating the impacts of our operations on biodiversity at each of our sites, and developing a strategic plan to protect biodiversity.
Positively Impacting People Across Our Value Chain
Our social highlights this year have been focused on supplier engagement and employee empowerment. Early this year, our first Sustainable Supply Chain Collaboration Program was launched to manage ESG supply chain risks and support decarbonization efforts throughout our value chain. As part of our commitment to the Roundtable on Sustainable Palm Oil (RSPO), we upgraded our Code of Conduct to a Responsible Sourcing Policy that includes palm oil and its derivatives.
In regard to employee empowerment, we proudly support the Women's Empowerment Principles (WEPs) and UN Global LGBTI Standards of Conduct. We also formed a DEI committee in 2022, which aims to embed diversity, equity and inclusion principles into our work culture and throughout our entire talent lifecycle, from recruitment to retention. Furthermore, the Indorama Management Council (IMC) actively participates in talent management, assessing the career progression of our Top 200 executives and providing valuable insights on promising talents. Over the next 3 years, we will also offer on-campus leadership communication training through INSEAD to our 3,000 executives.
Through these efforts, IVL sets the seal on ensuring every person within our value chain is unceasingly empowered and upskilled. Simultaneously, we would continue to uphold high standards of occupational health and safety, protect human rights throughout our value chain, and maintain excellent customer relationship management, evident by the 364 collaboration projects for sustainable product innovations.
Building ESG Resiliency
To promote a strong sustainability culture at IVL, we are improving our ESG governance and introducing tailored ESG strategies for each business segment, in alignment with our overarching Sustainability Framework and targets. IVL has also re-identified the top sustainability risks according to the ESG Council's priorities, which include the GHG and energy management risk, climate change adaptation risk and supply chain management risk. We are in the process of finalizing specific mitigation strategies and key risk indicators to address these risks, thus ensuring that our business operations align with our sustainability goals and contribute to a more sustainable future. Furthermore, we are launching our flagship Sustainability Academy, which will educate our leaders and employees.
Keeping Sustainability at The Forefront
Our sustainability efforts were reflected by the various recognitions we garnered in 2022, including the "Top Sustainability Advocate in Asia" award from Asia's Corporate Leadership and Sustainability (ACES) Awards, and the "Highly Commended in Circular Transition Award" from Reuters. Our Gold Recognition Level with EcoVadis demonstrates our best-in-class performance through continued improvements in sustainability practices, alongside our B rating under the Carbon Disclosure Project, symbolizing our efforts in disseminating vital information to prevent climate change.
As a global chemical company, we hold ourselves accountable to meet the needs of today, and those of future generations. Driven by our purpose, I am confident in our capability to add value to the entire chemical ecosystem while contributing towards a more eco-friendly, circular, and sustainable future for all.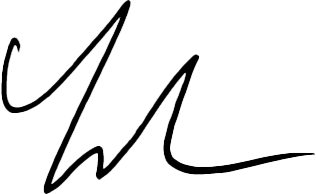 Mr. Yash Lohia
Chairman of the ESG Council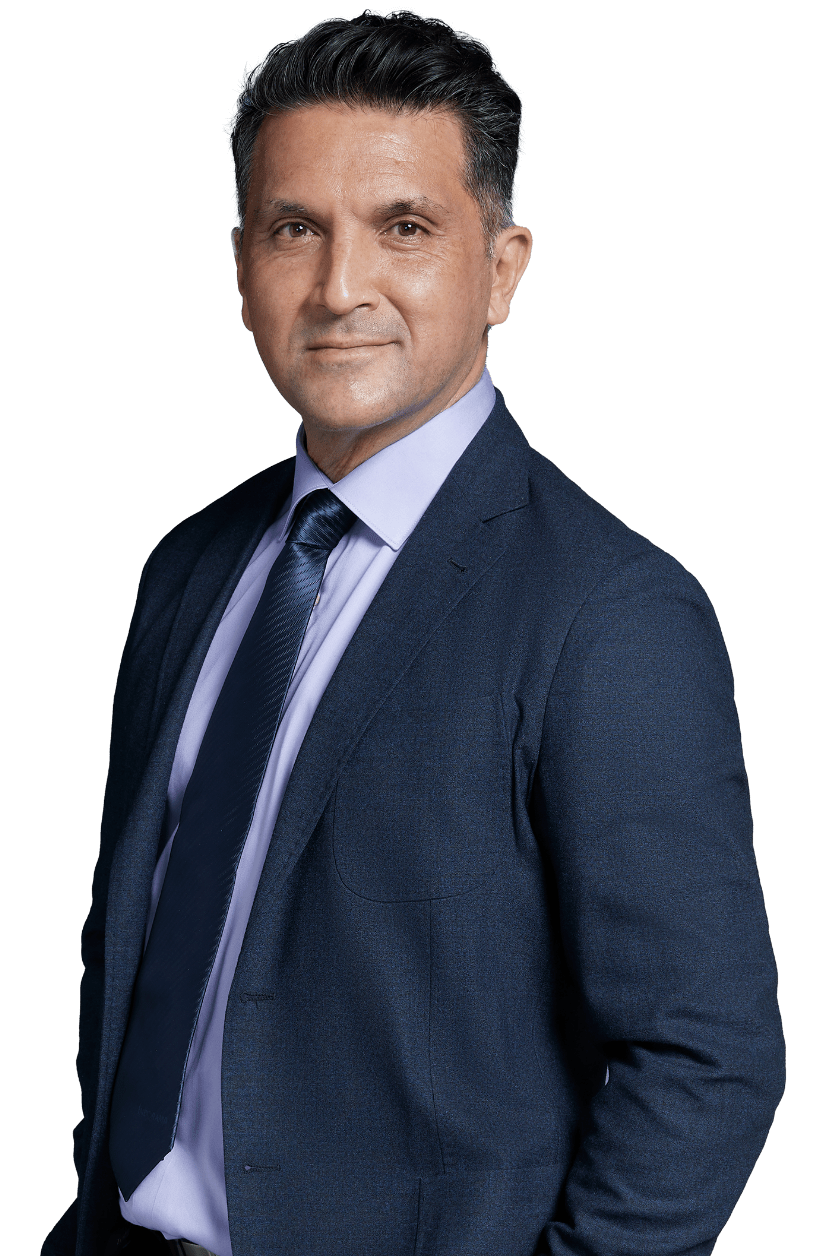 MESSAGE FROM CHIEF SUSTAINABILITY OFFICER
Contributing to our global growth and diversification over the past three decades, sustainability has become embedded in our DNA allowing us to help our customers, suppliers, partners, people and communities thrive. For Indorama Ventures, ESG delivers both value protection and value creation.
Our Vision to be a world-class sustainable chemical company making great products for society will only be realized by generating inclusive, sustainable and profitable growth. Transparency is key as we continue to build trust within and indeed beyond our value chain.
As an expression of that transparency, this Sustainability Report provides useful and comprehensive insights into our progress, detailing how we are achieving our goals, including our efforts to reach net zero. It demonstrates both the breadth and depth of our commitment.
Through an integrated, holistic approach, we prioritize value protection, which involves a range of aspects such as decarbonization, climate change adaptation, plant reliability, encouraging strong relationships with our suppliers, customers, communities, and other stakeholders.
By safeguarding these relationships and addressing any associated risks, we are building a stronger sustainable foundation for our operations which in turn, contributes to the long-term well-being of our stakeholders and employees worldwide.
As a companion to value protection, our sustainability strategy is squarely focused on value creation.
We are committed to a full range of initiatives that drive business success, reduce our carbon footprint and institutionalize sustainable best practices. This includes procuring renewable energy, promoting diversity and investing in innovative solutions like advanced recycling and bio-feedstocks.
Sustainable product development plays a central role in our strategy as we work closely with customers to create products that are low carbon, climate-friendly, and circular. Value creation can also be seen in our strong track record in sustainable finance the benefits of which are tied to our 2025 and 2030 performance targets around GHG, renewables and recycling. This is an important and growing area for Indorama Ventures which is increasing in its rigour and conditions, allowing only true leaders to participate.
Engaging in sustainability thought leadership is another important facet of our strategy given our increased operational presence around the world. We strive to be at the forefront of sustainability advancements, actively participating in discussions, sharing knowledge, and driving positive change within our industry.
By actively engaging as a sustainability thought leader, we contribute to the broader sustainability agenda while demonstrating the effectiveness of our strategy and maybe even inspiring others to take meaningful action.
Looking ahead, I am motivated and optimistic about the positive role we can play and the significant impacts we can achieve in addressing some of the most pressing environmental challenges facing the world today, specifically around the circular economy.
Our integrated approach, which combines value protection and value creation in a mutually reinforcing framework, is a winning formula for the long-term sustainability of our business.
Indorama Ventures is full of incredibly talented and hard-working people and the Sustainability Team is no exception. I would like to recognize their contributions to our sustainability success in 2022. Their efforts permeate both the production of this report and the results within.
I look forward to working together to further build on our momentum and amplify our efforts to achieve greater sustainability milestones in 2023 and beyond.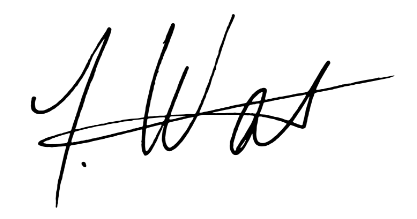 Anthony M. Watanabe, PH.D.
Chief Sustainability Officer
Total Sales Volume
million tons
-1%
Total Revenues
US$
million
+28%
Core EBITDA
US$
million
+31%
Core Net Profit after Tax and NCI
US$
million
+44%
Operating Cash Flow
US$
million
+111%
Core Earnings per Share
THB
+2.26 THB
Total Energy intensity
GJ/ton of production
+4.1%
Total Renewable Electricity
Consumption
%
-4.2%
GHG Emissions (scope 1&2) intensity*
tCO2e/ ton of production
-1.2%
*Location-based
Total Water Withdrawal intensity
m3/ton of production
-2.8%
Total recycled / reused water
%
+1.3%
%
Waste diverted from landfill
-6%
Employee Engagement (NPS)
%
-0.35%
LTIFR
cases per 200,000 man-hours
-23%
Total CSR contribution
US$
million
+41%
Recycling education
People trained
+72 times
BUSINESS SEGMENTS' HIGHLIGHTS
We continue to strengthen our leadership in the market through scale, integration, and differentiation across three business segments, IOD, Combined PET, and Fibers, with a focus on vertical integration and geographic and product diversification.
INTEGRATED OXIDES AND DERIVATIVES (IOD)
Our IOD business is a key part of our chemical intermediates and surfactants value chain, serving diverse markets such as home and personal care, agrochemicals, and coatings. We are diversifying towards downstream specialty surfactants, reinforced by our partnership with Oxiteno. Surfactants play a vital role in reducing energy and water usage and more efficient performance, while agrochemicals help increase crop yield and reduce land use.
KEY ESG HIGHLGIHTS 2022
Historical Financial and Business Performance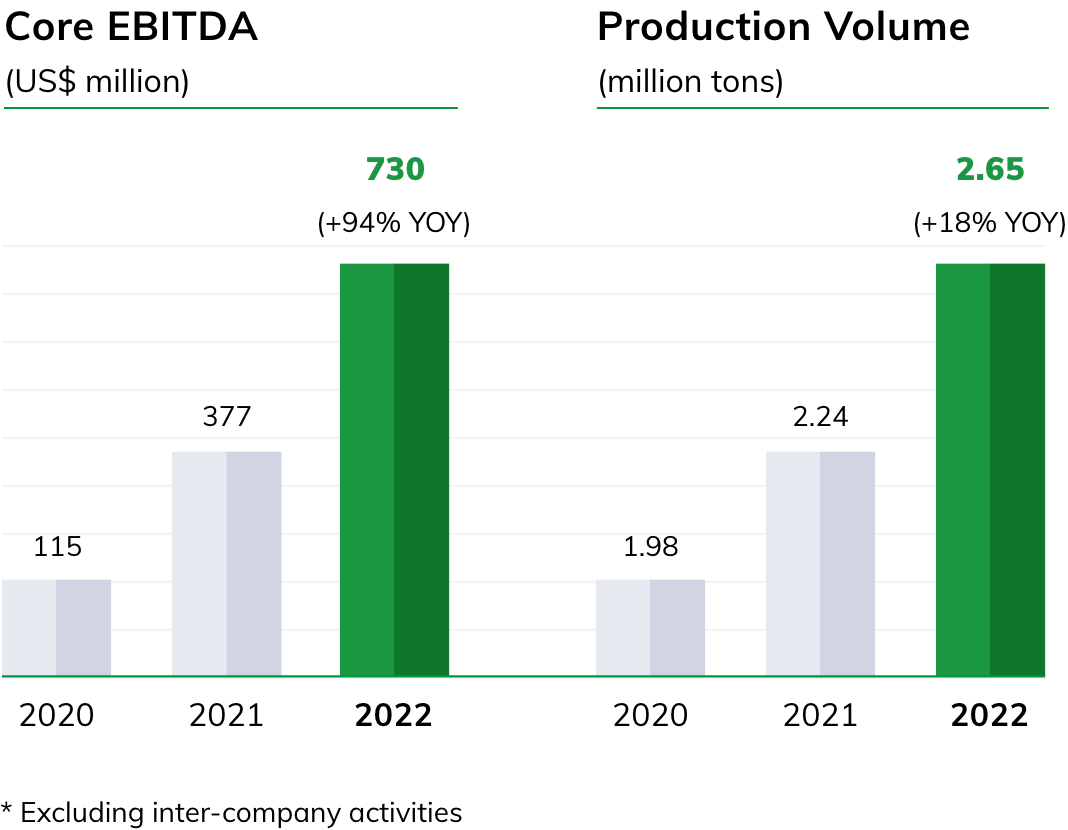 Market Leader for Ingredients in Home Care, Personal Care, Agrochemicals, Coatings, and Oil & Gas Fields Chemicals
COMBINED PET (CPET)
Our PET business is an integral part of our polyester value chain and mainly used as raw materials for various applications, including beverage containers, food packaging, and household products. Since PET is a material that is crucial in the shift to a circular economy, recycling is incorporated into our combined PET business and is thought of as a closed loop strategy. Our sustainable products from PET value chain is developed under Deja brand to encourage and support our customers in achieving sustainability targets and also the UN Sustainable Development Goals (SDGs).
Remark: Combined PET – Feedstock, PTA, PET, Packaging, Recycling
KEY ESG HIGHLIGHTS 2022
Historical Financial & Business Performance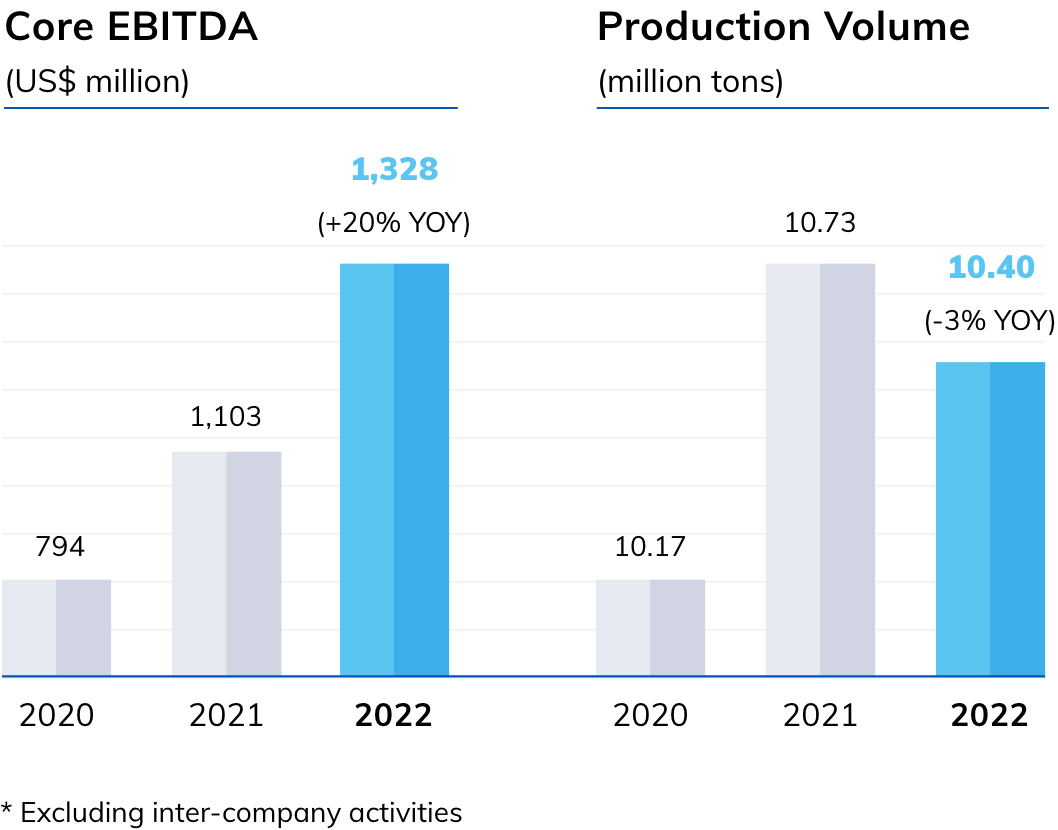 Leading Global Producer of PET and Recycled PET
FIBERS
Our fibers and yarns are used in numerous segments, such as Mobility and Automotive, Home and Apparel, and Hygiene and Medical. We are a leading global supplier of safety, comfort, and performance in the tire and automotive safety sectors. As a reliable apparel supplier, we provide high-quality fibers and yarns across major growth markets, combining style and function. And as a trusted manufacturer of hygiene and medical textiles, we provide safety and comfort to millions of people worldwide.
Remark: Fibers – Hygiene, Lifestyle, Mobility and Wool
KEY ESG HIGHLGIHTS 2022
Historical Financial & Business Performance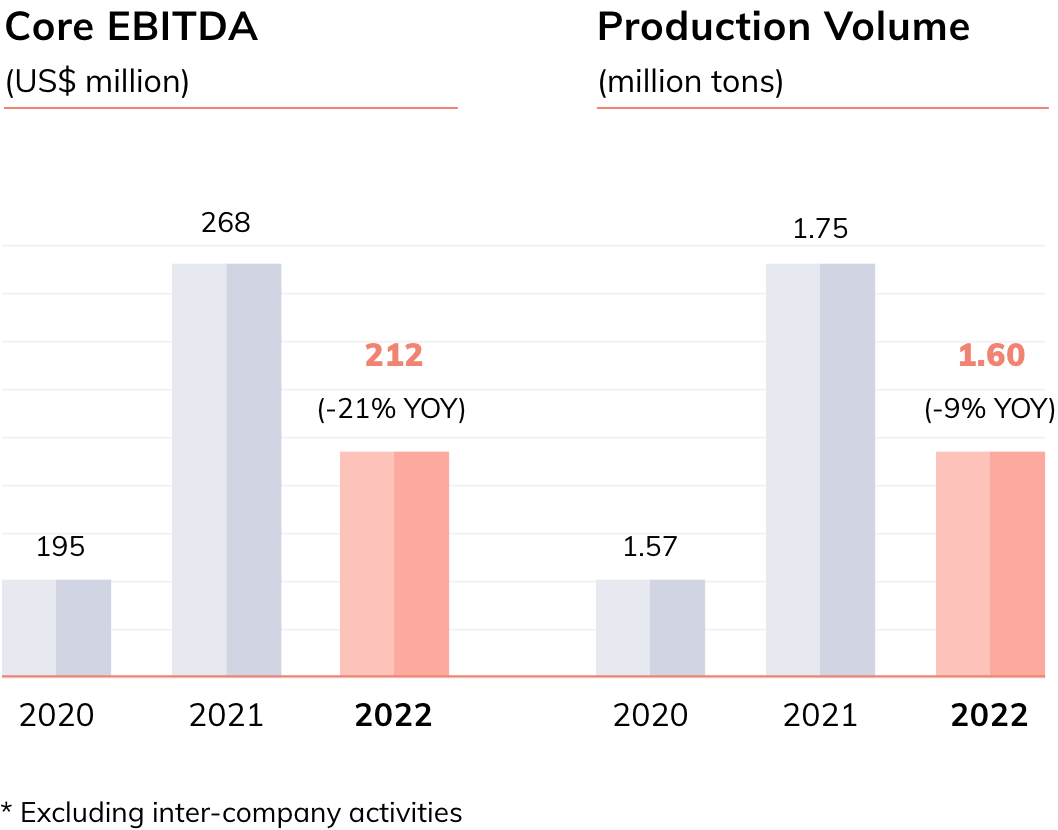 Market Leader in Lifestyle, Mobility and Hygiene Fibers
IVL's Value
Creation
Adopting a value creation model empowers us with a comprehensive framework to outline our sustainability performance and impact. It also enhances our understanding of our impacts and dependencies on various forms of capital, and the ways to manage them sustainably, resulting in more informed decisions, and increased transparency and accountability, which ultimately creates value for all of our stakeholders.
IVL'S BUSINESS MODEL
IVL's Value Creation Model
DECARBONIZATION
We are in a race against time to slow down climate change, but we find reassurance in not being alone in our Net Zero ambition. Through the concerted efforts of governments, businesses, and the general public, this mission can be achieved.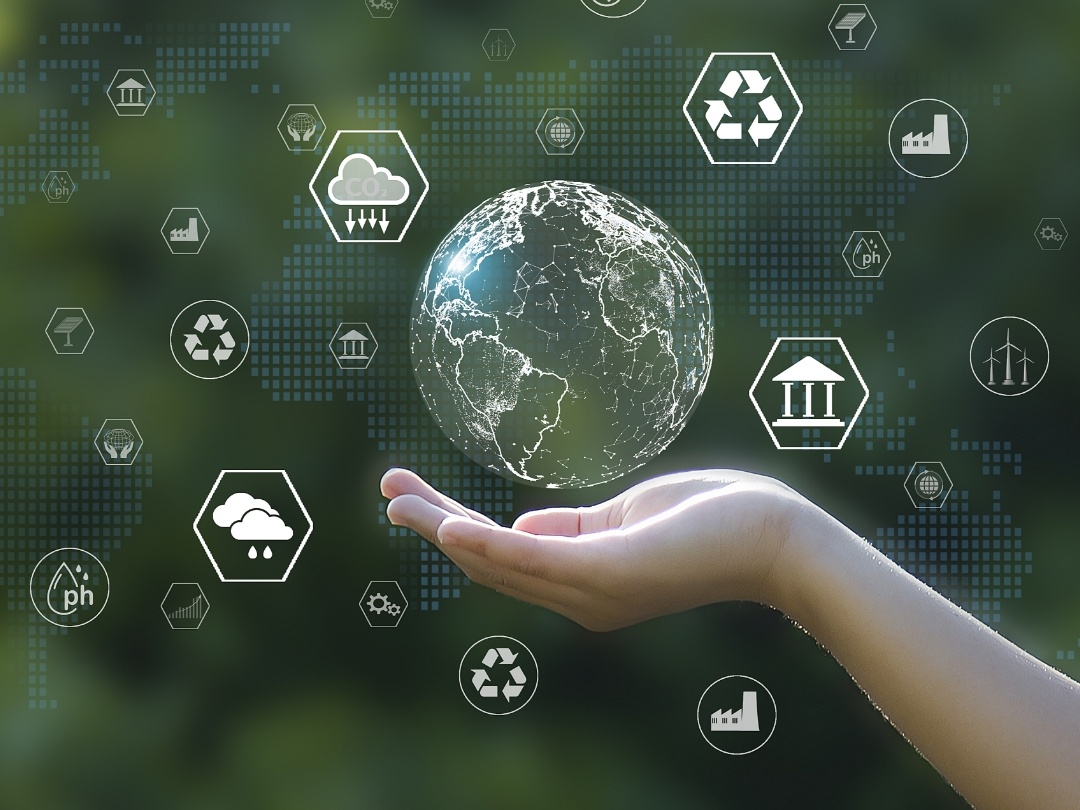 Advancing Climate Change at the World Economic Forum
IVL is a proud signatory of the World Economic Forum's Alliance of CEO Climate Leaders, which encourages governments to set ambitious goals and remain on track with their commitments in alignment with the Paris Agreement. This includes reducing green premiums, investing in a fair transition, and standardizing reporting and disclosure standards.

IVL's Group CEO, along with over 100 other CEOs, formed an influential network and community to accelerate climate action within their respective value chains and markets. IVL is actively supporting two key initiatives – the World Economic Forum's Global Plastic Action Partnership (GPAP) and the Ellen MacArthur Foundation's Plastic Initiative. IVL is also collaborating with the global climate action NGO, Waste and Resources Action Programme (WRAP), to enhance knowledge exchange and stakeholder collaboration.
Since 2018, these three organizations have been conducting national-level activities across more than twenty countries with a common vision for a circular economy for plastics, in addition to sharing their best practices and knowledge to further advance these efforts.
Sharing Valuable Insights on a Global Stage at the World Economic Forum 2023
Mr. Yash Lohia, Chairman of the ESG Council, shared his insights on IVL's sustainability commitments, vision, and strategy as a global sustainable chemical company. He highlighted IVL's leadership in sustainable financing, exemplified by the issued THB 10 billion triple-tranche Sustainability-Linked Bond, which showcased our commitment to sustainable growth. This bond, the largest of its kind in Thailand and the first offered to both institutions and high-net-worth investors, demonstrates our commitment to sustainable growth, capital optimization, and giving investors an opportunity to contribute to the positive transformation of the chemical industry.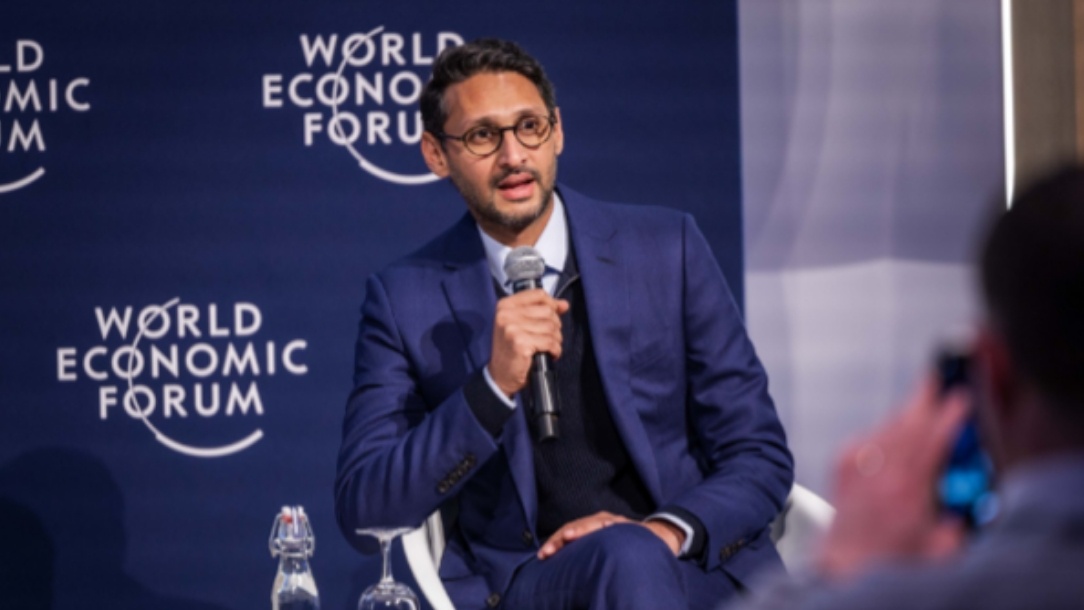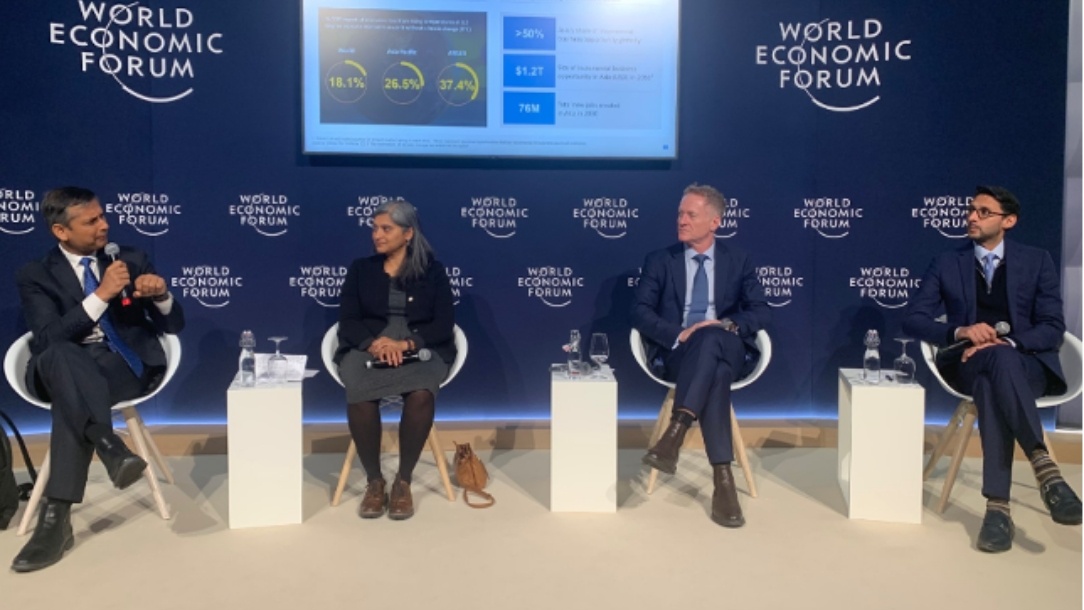 Mr. Yash Lohia also discussed our ongoing support for two regional initiatives related to clean energy – the Smart Power Program and the Corporate Clean Energy Alliance, which we are co-chairing to further develop effective renewable energy policies in Asia. We also provide support to global brands such as Adidas, Nike, and Mars, as well as other renewable energy developers.
Sustainable manufacturing plays a crucial role in safeguarding our planet and people. IVL is committed to fulfilling this global responsibility by developing the necessary infrastructure to support a circular economy for packaging. We are striving to instill sustainability into every aspect of our business and operations, reflecting our purpose of reimagining chemistry to create a better world.
ACCELERATING DECARBONIZATION
We have implemented a range of initiatives to achieve our aspirations for Net Zero, in line with our six-pronged Decarbonization Strategy. In the short-term, we improved our operational efficiency by investing in GHG reduction and energy saving projects to reduce our emissions. Moreover, we invested in roof and ground mounted solar panels at 15 of our sites globally in 2022 and further explored opportunities to launch Virtual Power Purchase Agreements (VPPAs) wherever feasible. We gradually phased out the use of coal at some of our operational sites and have committed to complete this process from all our units in Thailand in phases by 2030. In addition to our energy transition efforts, we are expanding our recycling capacity and employing advanced recycling technologies to address plastic pollution and reduce lifecycle carbon emissions. In the medium-term, we have substituted some petrochemical-based feedstock with bio-based and recycled feedstocks and explored the potential of emerging technologies, notably, Carbon Capture Utilization and Storage (CCUS). In 2022, we initiated project developments to capture CO2 across five sites in the United States, Mexico, and Brazil. And as part of our long-term drive, we will pursue natural capital solutions, such as carbon sequestration projects, to offset any unavoidable GHG emissions. Through our initiatives and projects, we are having a positive environmental impact, while also achieving significant annual cost-savings. In 2022, we achieved US$4.63 million in cost savings and reduced 134,543 tCO2e from renewable energy consumption and biomass usage.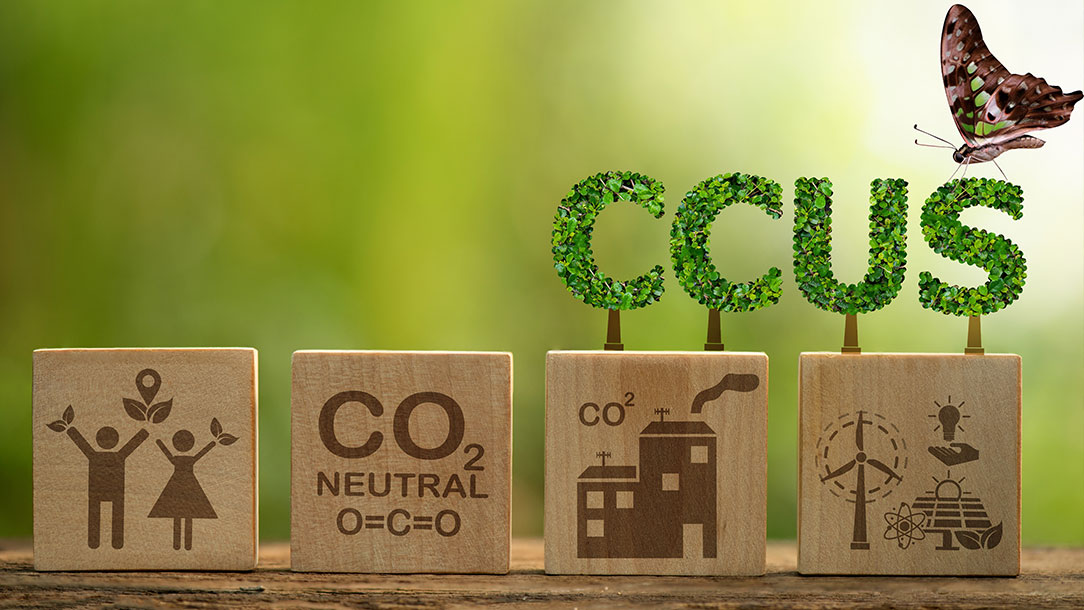 In our ongoing effort to decouple our business growth from our emissions, we anticipate investing US$7 billion CAPEX in green projects by 2030 to improve operational efficiencies and reduce energy consumption, GHG emissions, and environmental impacts. Additionally, we developed our first Decarbonization Playbook to provide our sites with guidance on work processes, different decarbonization technologies, and how to implement projects and initiatives to better address GHG emissions and decarbonization.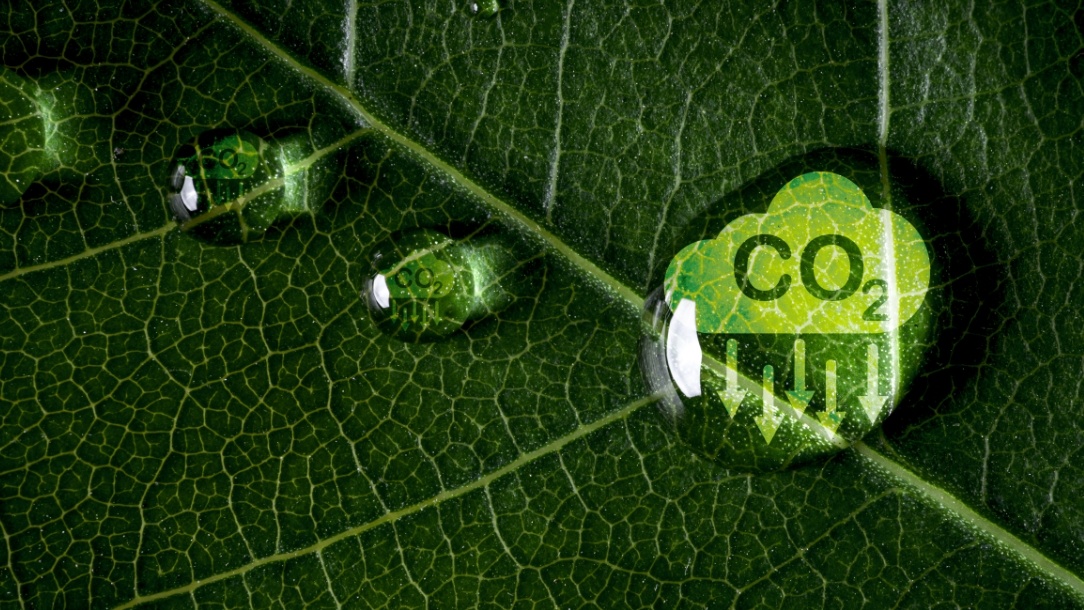 While doing all we can to stay ahead of evolving regulations and legislation, our decarbonization strategies also involve the indirect approach of assisting other industries, supply chains, and individuals in reducing their impacts on the climate through our products, which are among the best in terms of performance, affordability, and their environmental footprint. Apart from these efforts, we will continue to prioritize the needs of our stakeholders while connecting our sustainable goals, actions, and outcomes with globally desired environmental, social, and economic results.
SUSTAINABLE FINANCE
Sustainable financing has become an increasingly important tool for us to achieve our sustainability goals. By leveraging financing mechanisms that prioritize sustainability, we gain access to capital and other resources needed to drive significant progress towards our ambitions and targets. Sustainable financing helps accelerate our growth to a more sustainable future and contributes to the United Nations Sustainable Development Goals (UN SDGs).
To this end in 2022, IVL has established a Sustainability-Linked Finance Framework in alignment with the International Capital Markets Association (ICMA) and the Sustainability-Linked Loan Principles (SLLP), which are consistent with the Sustainability-Linked Bond Principles (SLBP) published by the Loan Market Association (LMA).
The proceeds acquired through this framework are earmarked for several specific purposes, including sustainability initiatives, decarbonization projects, and investments in recycling. Additionally, the financial characteristics of our debt instruments are linked to selected Sustainability Performance Targets (SPTs).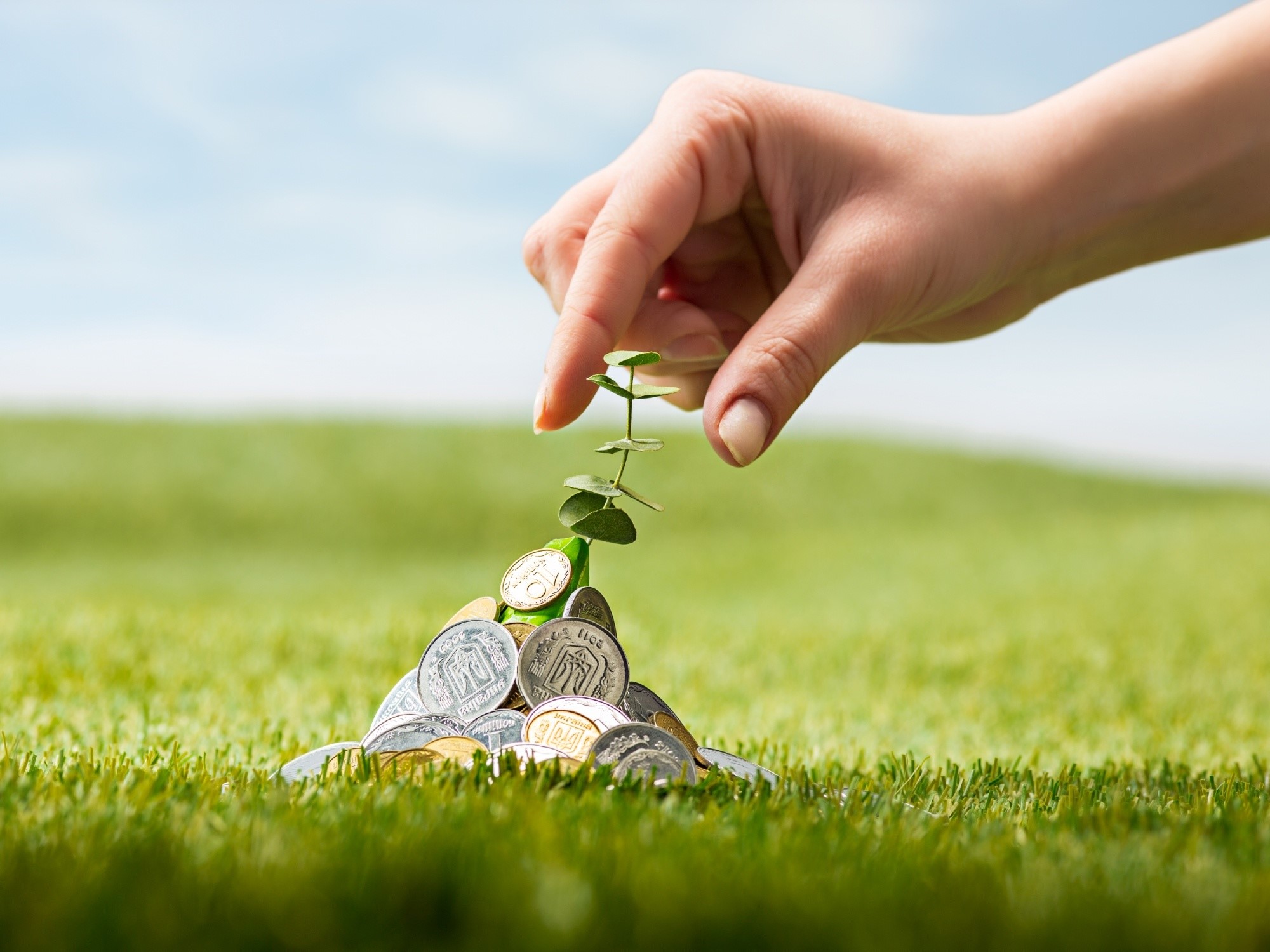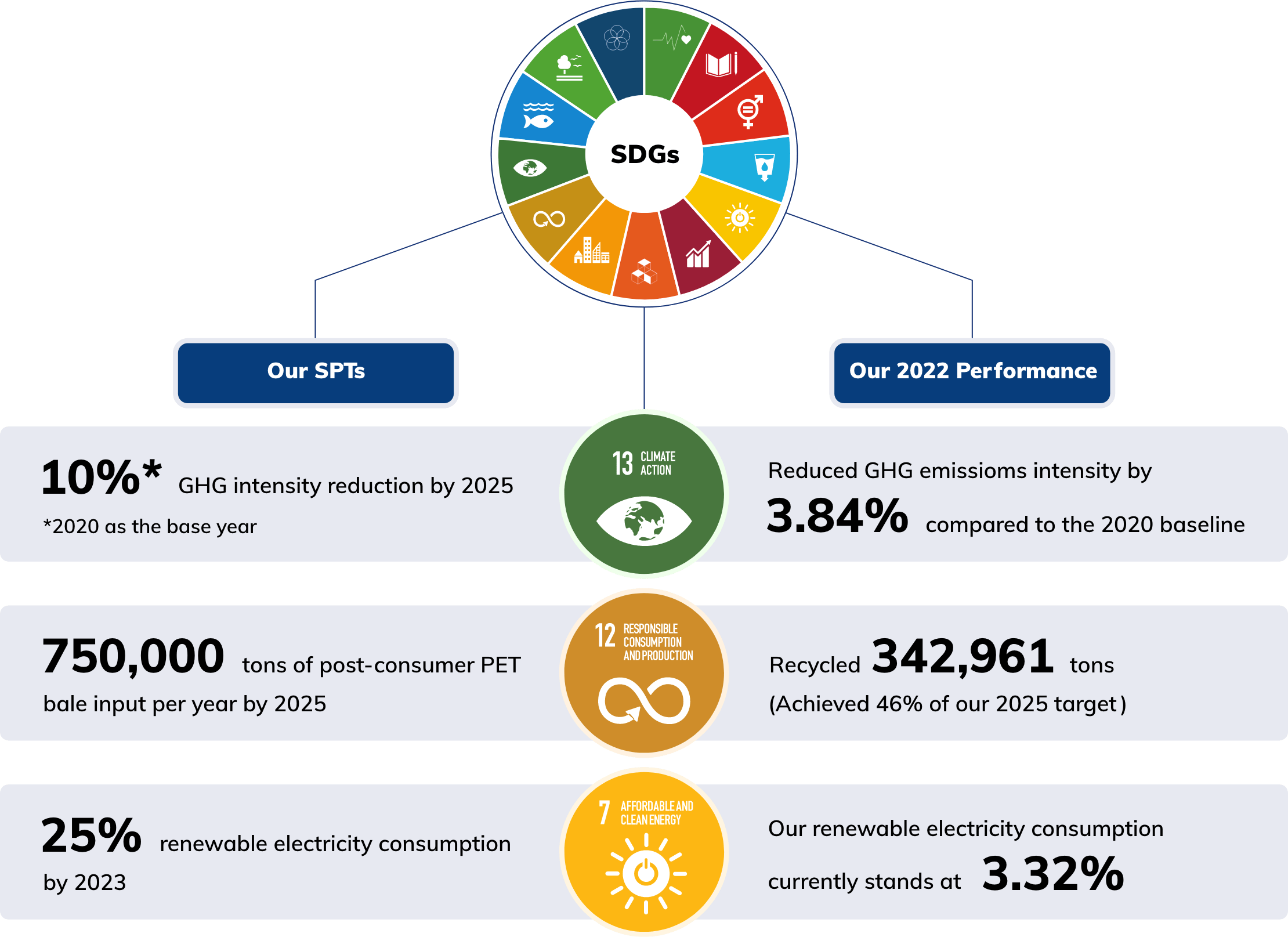 Sustainable financing supports our expansion in line with our Vision 2030 strategy, which incorporates Environmental, Social, and Governance (ESG) considerations.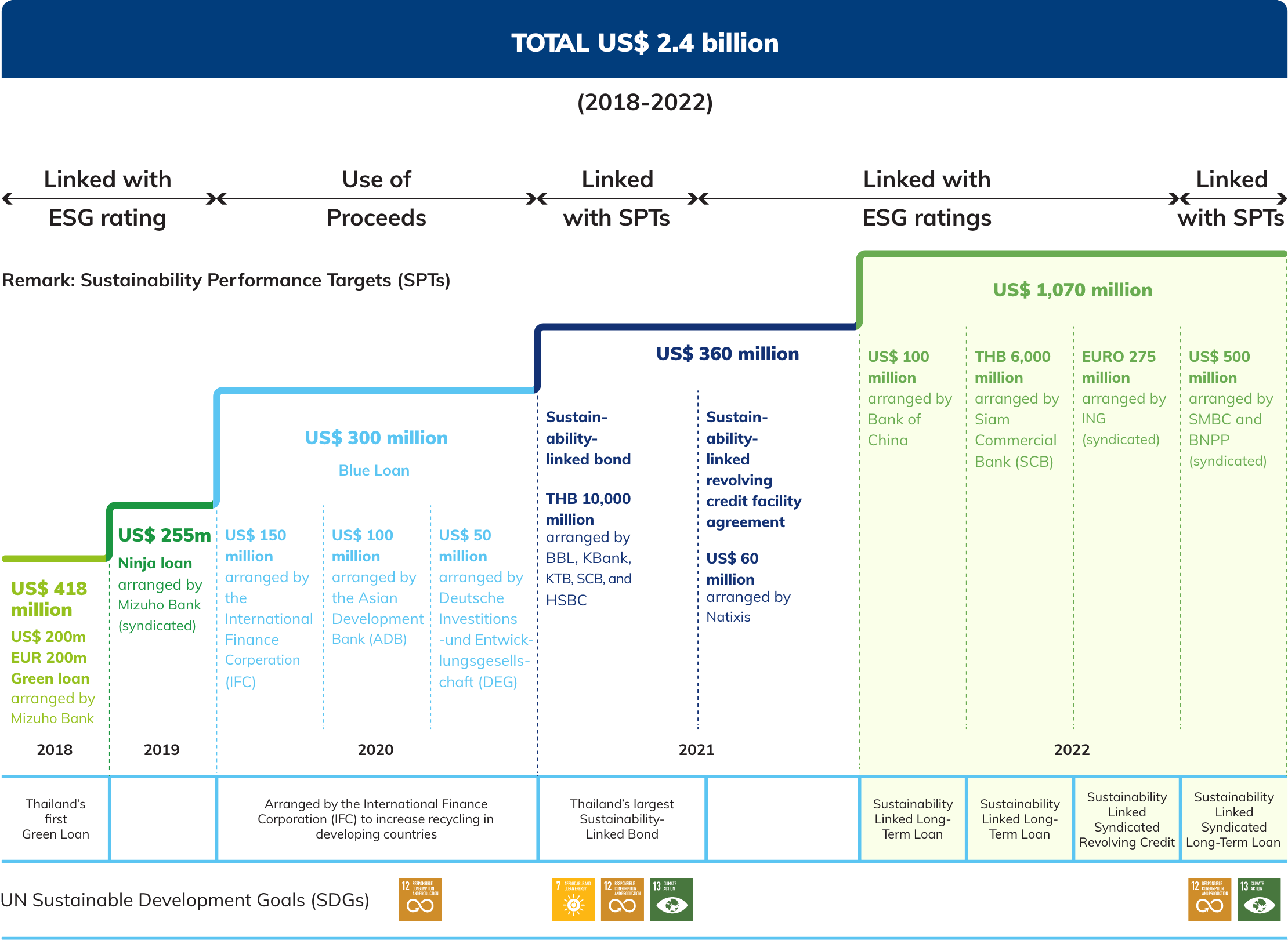 In 2022, we secured an additional US$1.1 billion in sustainable financing from financial institutions, including Siam Commercial Bank (SCB) and ING Bank. To ensure accountability, the loans were structured by linking liquidity to future performance, while interest rates will remain low for several years provided we attain an outstanding ESG score based on S&P Global's evaluation. As a global leader, IVL has secured approximately US$2.4 billion through sustainable financing instruments as of the end of 2022. With these funds, we will increase our post-consumer PET recycling capacity, expand renewable electricity uptake, invest in decarbonization projects (including energy efficiency improvements, GHG reductions, and new technologies), and support sustainability initiatives within our operations.
BIODIVERSITY
The World Economic Forum's Global Risk Report 2023 highlights biodiversity loss and the threat of ecosystems collapsing as one of the five most potentially severe risks for the next decade. "Over the next 10 years, the interplay between biodiversity loss, pollution, natural resource consumption, climate change and socioeconomic drivers will make for a dangerous mix. Given that over half of the world's economic output is estimated to be moderately to highly dependent on nature, the collapse of ecosystems will have far-reaching economic and societal consequences. This includes increased occurrence of zoonotic diseases, a fall in crop yields and nutritional value, growing water stress exacerbating potentially violent conflicts, loss of livelihoods dependent on food systems and nature-based services like pollination, and ever more dramatic floods, sea-level rises, and erosion from the degradation of natural flood protection systems like water meadows and coastal mangroves."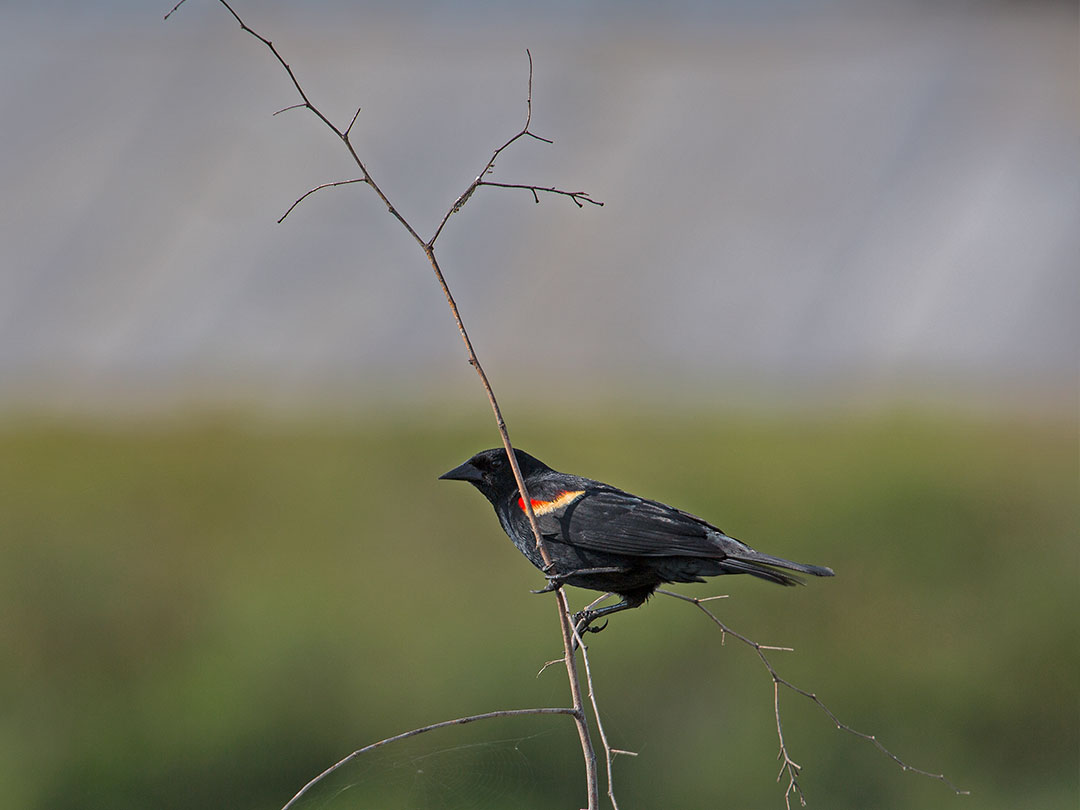 As we deepen our knowledge and understanding of the impacts and dependencies we have on biodiversity, we are dedicated to safeguarding nature. To remediate any significant impacts of biodiversity loss on our ecosystem, we have pledged that future IVL production sites will not involve deforestation for business expansion and will follow the mitigation hierarchy for any new operations. For more information on our biodiversity-related commitments, please read our Biodiversity Statement.
In June 2023, we completed our first biodiversity risk assessment utilizing a variety of methods, including the Encore tool, IBAT, and WWF Biodiversity Risk Filter . These tools provided assessment findings for all of our operating sites in terms of dependencies, impacts, the number of species on the IUCN Red List, Protected Areas, Key Biodiversity Areas (KBAs), and Scape physical risk. We were able to select priority sites in nine different countries (Austria, China, Germany, Indonesia, the Philippines, Spain, Thailand, the Netherlands and the United States) that are associated with biodiversity risk. The results will be further utilized to develop the first phase of our Biodiversity Action Plan (BAP) for these priority sites. For more information, please read our TNFD report.
BIODIVERSITY RISK ASSESSMENT PROCESSES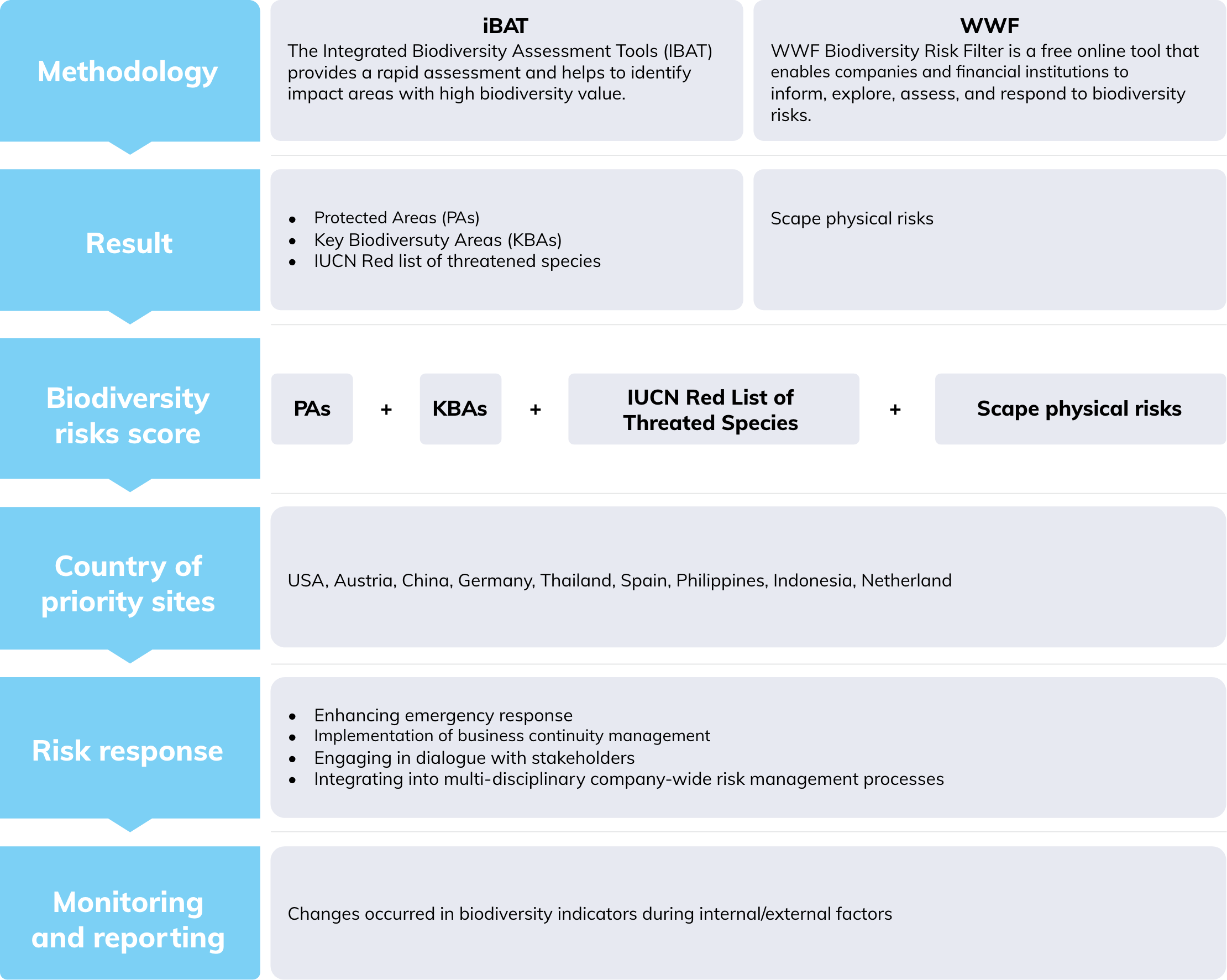 Furthermore, we have outlined the following strategy for IVL's biodiversity initiative: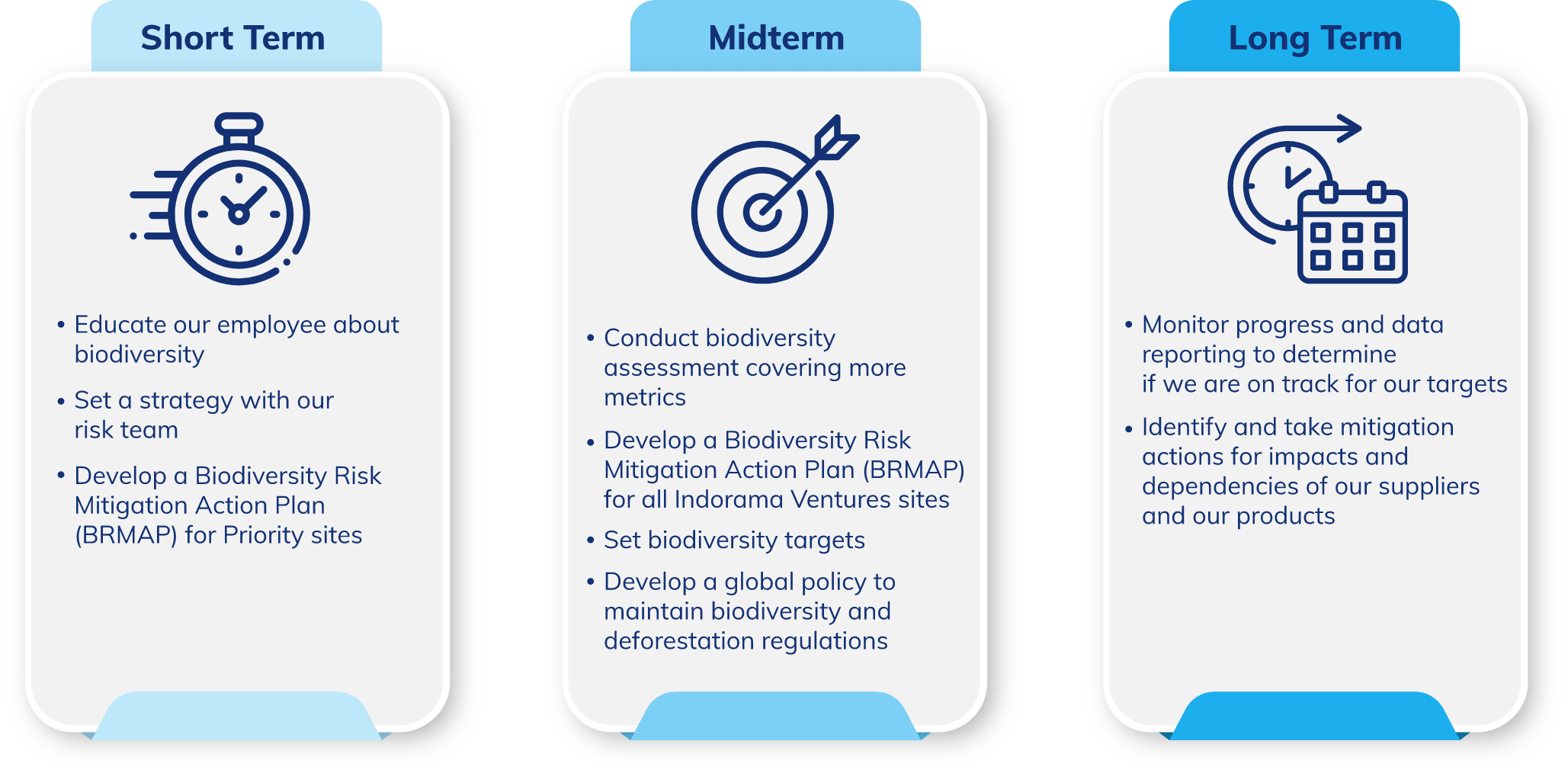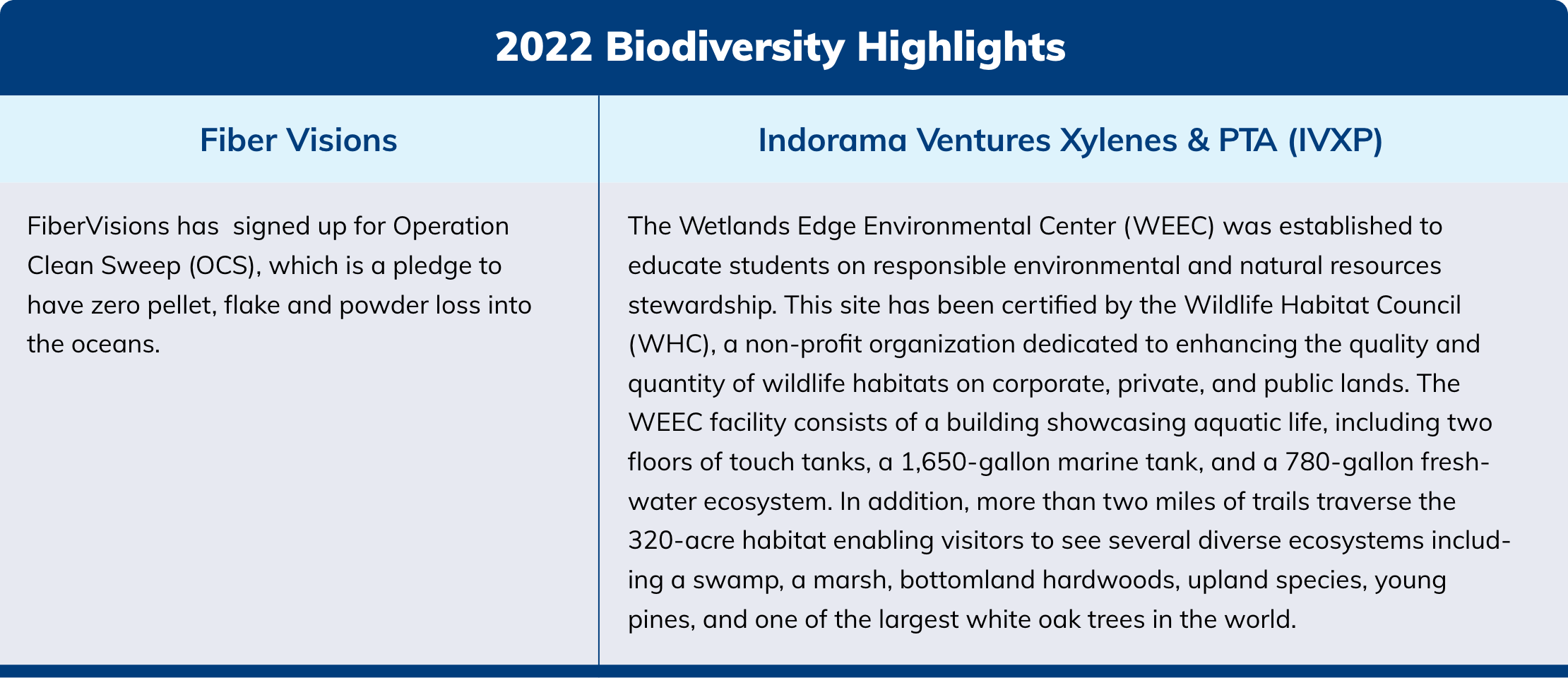 ADVANCING BIODIVERSITY THOUGHT LEADERSHIP
In 2022, Indorama Ventures supported the release of a report titled "Addressing Nature Loss in Asia: The Next Sustainability Challenge for Businesses," by the Eurasia Group and Suntory Holdings. The report offers guidance for businesses to develop effective corporate nature strategies in a post-COP 15 world. The culmination of a year-long project, this report built on key learnings from a roundtable series. The urgency of climate change has never been greater, and in response, we strongly support the many concepts and actions that are critical to combating climate change. One key action is to move towards utilizing circular feedstocks through recycling technologies and biomass feedstocks. Additionally, Indorama Ventures executives have examined the role of biodiversity in the current business landscape. The report was launched in December 2022 during a live, digital event that highlighted the interconnections between business sustainability and a healthy planet.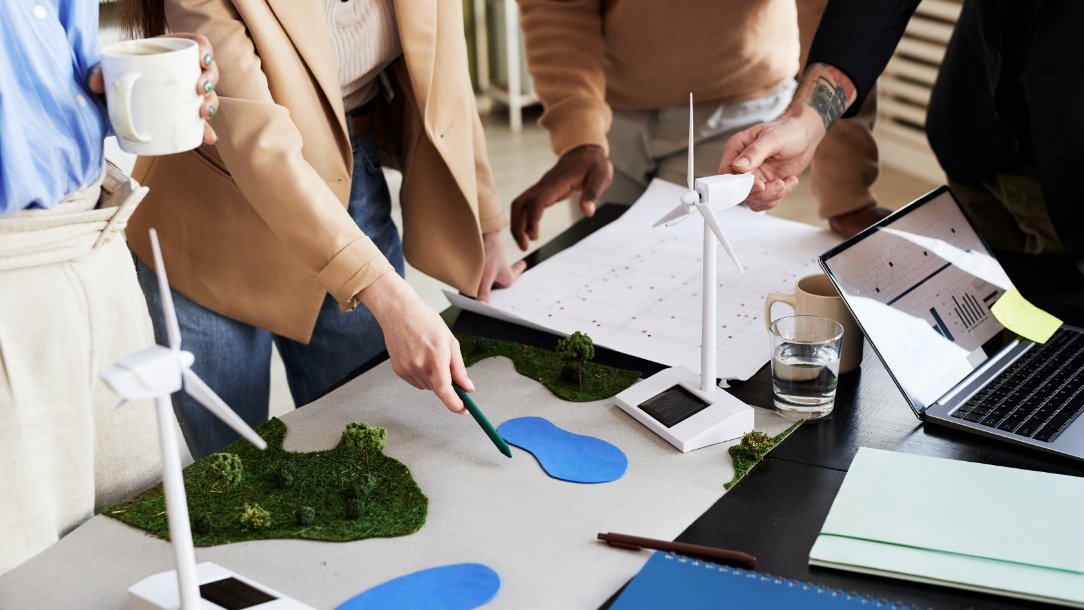 CIRCULAR FEEDSTOCKS
The urgency of climate change has never been greater than at this moment. In response to this pressing challenge, IVL strongly supports the many actions that are critical to combating climate change. One key response is to move towards the use of circular feedstocks, which encompasses upstream usage of bio-based and recycled feedstocks and downstream recycling initiatives.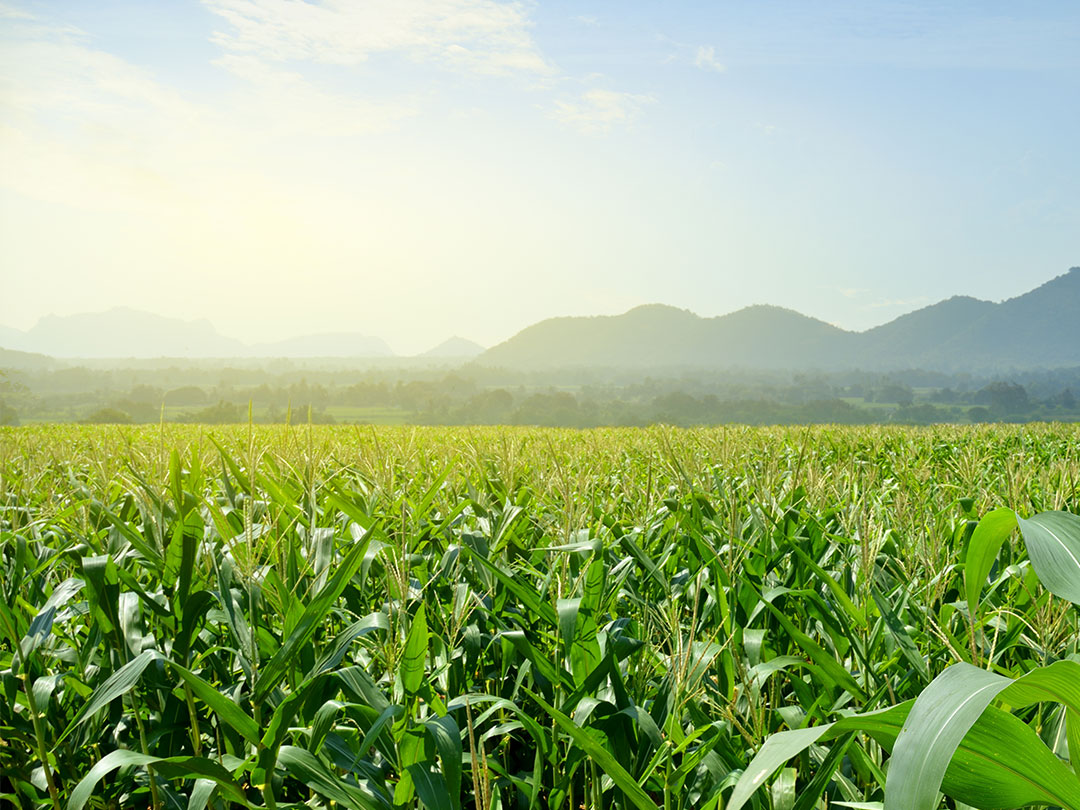 UPSTREAM USE OF CIRCULAR FEEDSTOCKS
We are focused on using circular feedstocks in manufacturing, which entails incorporating both bio-based and recycled feedstocks.
We have firmly committed to investing US$4.7 billion to elevate our biomass feedstock to 16% of IVL's entire feedstock by 2030. This strategic investment encompasses partnerships and collaborations with pioneering startups that specialize in green chemistry and innovative bio-based and circular raw materials. Through this concerted effort, our goal is to reshape our product portfolio to effectively meet the ever-growing sustainability requirements of our valued customers.
BIOMASS

In addition, we established Indorama Ventures Investments & Holdings (IVIH), that invests in startup businesses driving advancements in recycling, bio-based chemicals and polymers, renewable feedstocks, and biodegradable polymers, and have already identified 30 projects with the potential to deliver on these commitments. The use of circular feedstocks enables us to reduce waste, conserve natural resources, and reduce greenhouse gas emissions, making it a key strategy for embracing circularity.
As part of this drive, we invested US$6 million in Polymateria, a London-based company, to introduce biodegradable hygiene products (such as face masks) to the market under our Fibers business segment. The biotransformation technology employed in these products will reduce water pollution caused by microplastics.
IDENTIFYING AND ADVANCING SUSTAINABILITY-LINKED TECHNOLOGIES AND INNOVATION THROUGH IVIH
Acting as a sustainable business incubator across :
In 2022, Indorama Ventures Investments & Holding (IVIH), a fully-owned subsidiary of IVL, was established with a mandate to achieve our Vision 2030 ambitions related to advanced recycling, renewable feedstocks, decarbonization, and a circular economy.

Circular feedstock projects

DOWNSTREAM RECYCLING INITIATIVES
Launch of PETValue, the largest PET recycling plant in the Philippines in partnership with Coca-Cola
In 2022, we inaugurated our PETValue bottle-to-bottle recycling plant in partnership with Coca-Cola Beverages Philippines. This facility is the first and largest food-grade, bottle-to-bottle recycling plant in the country. As part of The Coca-Cola Company's "World Without Waste" program, IVL will recycle about two billion used PET plastic bottles annually, having created 200 new jobs. The plant is processing post-consumer bottles into flakes to produce recycled PET resin suitable for use in food contact applications.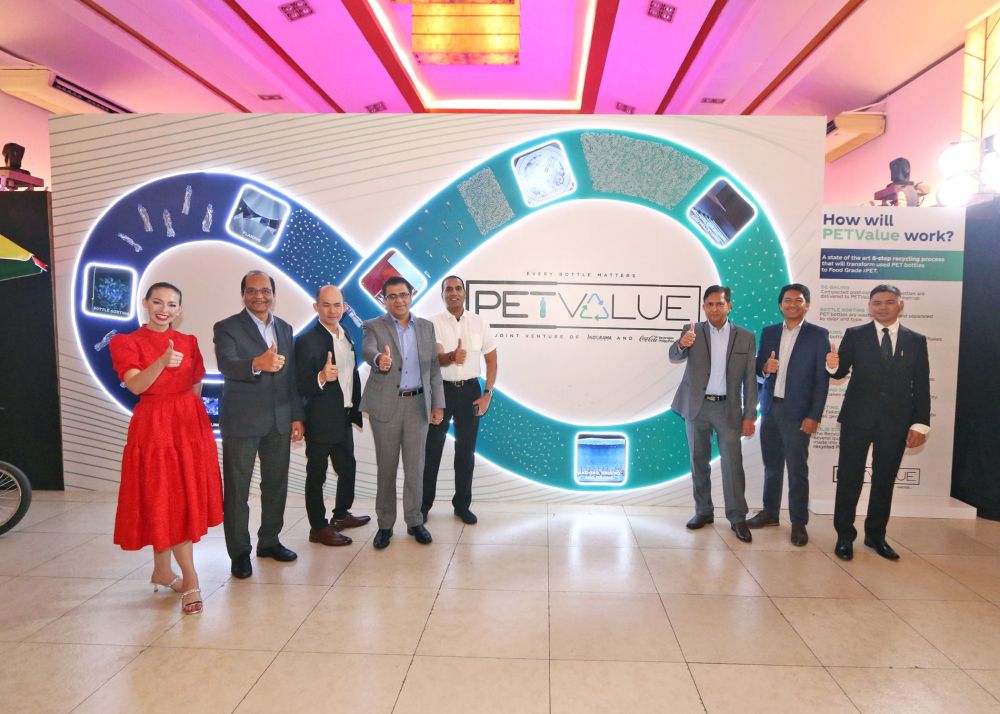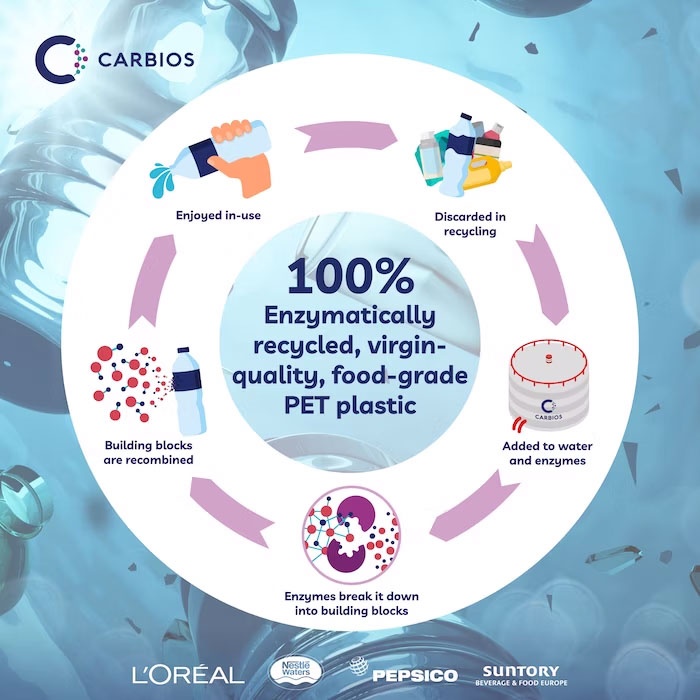 Carbios, in partnership with IVL, to build a Bio-recycled PET manufacturing plant in France
Carbios, a French biotech company, and Indorama Ventures have teamed up to construct the first industrial-scale enzymatic PET bio-recycling plant in France. This plant will leverage Carbios' PET biorecycling technology with a capacity to process 50,000 tons of PET waste per year, equivalent to two billion PET bottles or 2.5 billion PET trays. Set to commence operations by 2025, the plant will also generate 150 job opportunities. Additionally, IVL may explore opportunities to implement Carbios' unique biological recycling process at other PET facilities in the future.
GENDER DIVERSITY
IVL is dedicated to fostering a diverse, equitable, and inclusive (DEI) workplace that promotes respect and inclusivity and contributes to business resilience.
In 2022, we established a DEI Committee under the ESG Council to further promote DEI in the workplace. Through extensive discussions, we developed a comprehensive roadmap to guide our efforts in this crucial area. By advocating for DEI, we are encouraging greater collaboration among individuals from diverse backgrounds, leading to innovative solutions that enrich and bring value to our employees, brands, partners, and communities.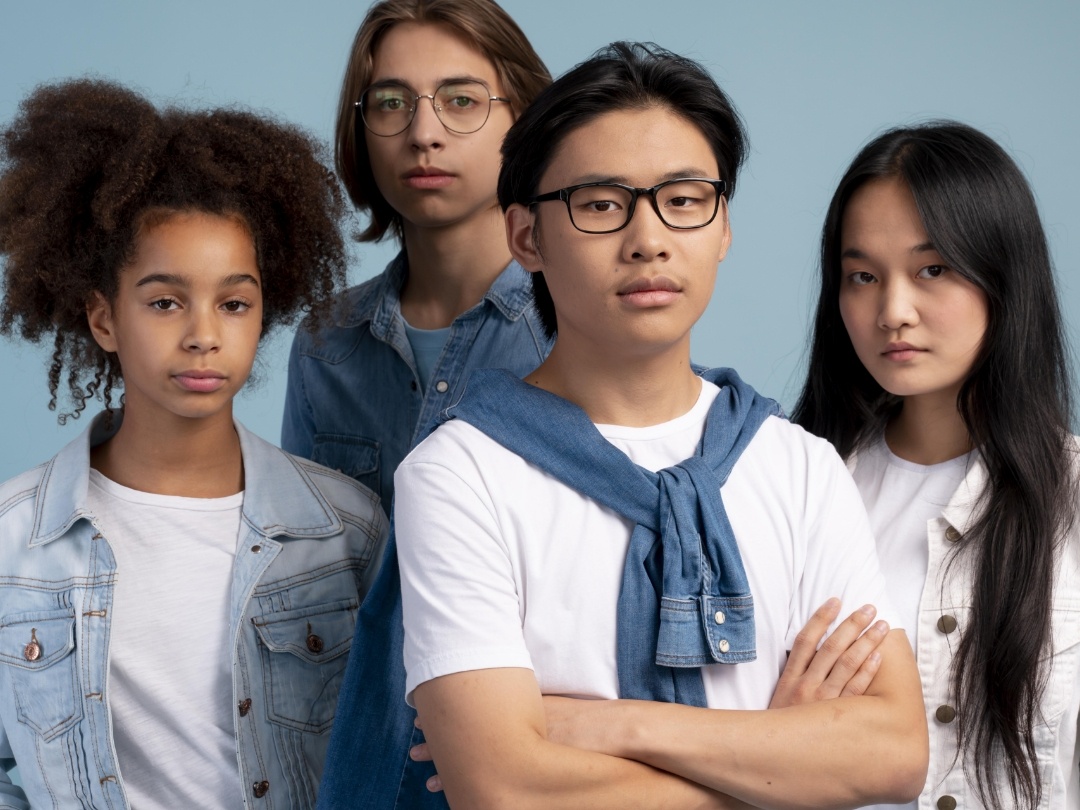 INDORAMA VENTURES' DEI VISION:
DEI Statement
At Indorama Ventures, diversity, equity and inclusion form a strong pillar of strength for our continuous success.
DEI Values
A company is shaped by its employees. We actively promote inclusivity by bringing together people with a range of knowledge, perspectives, and experiences.
Rooted in our values of respect and responsibility, we strive to ensure lasting diversity, equity, and inclusion within Indorama Ventures.
By providing a safe space for all employees to express themselves, we empower our people to be future leaders, embodying our company's diversity.
Diversity, equity, and inclusion drive progress and reinforce business performance.
DEI Ambitions
We advance equality for all individuals of different backgrounds, identities, and cultures, so that our employees feel fully acknowledged, seen, and respected. To achieve this, we will adopt impactful internal and external actions, with a focus on cultivating an inclusive organizational culture while nurturing a sense of belonging.

In line with our commitment in 2022 to gender diversity, we increase the representation of women within our workforce. Our target is to have 50% of female employees in top and senior management positions within our IOD segment by 2030. To achieve this goal, we implemented a range of initiatives focused on attracting, retaining, and developing female talent throughout the organization. Further details are available in our Diversity and Inclusion Report 2022.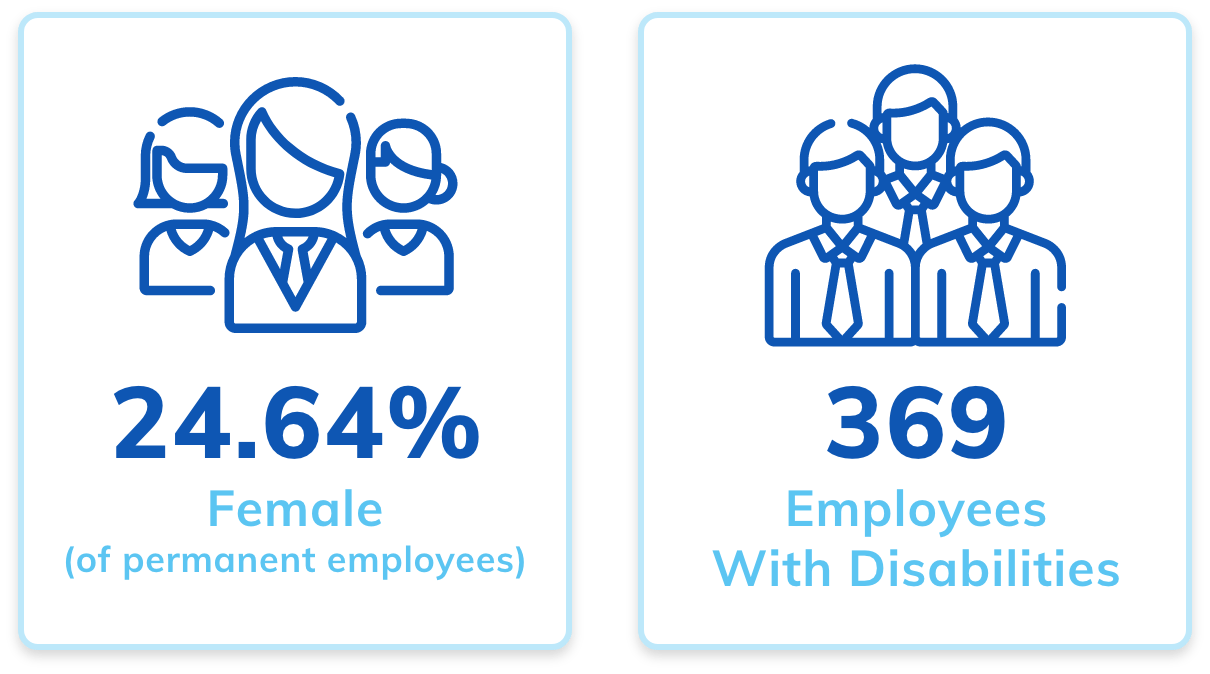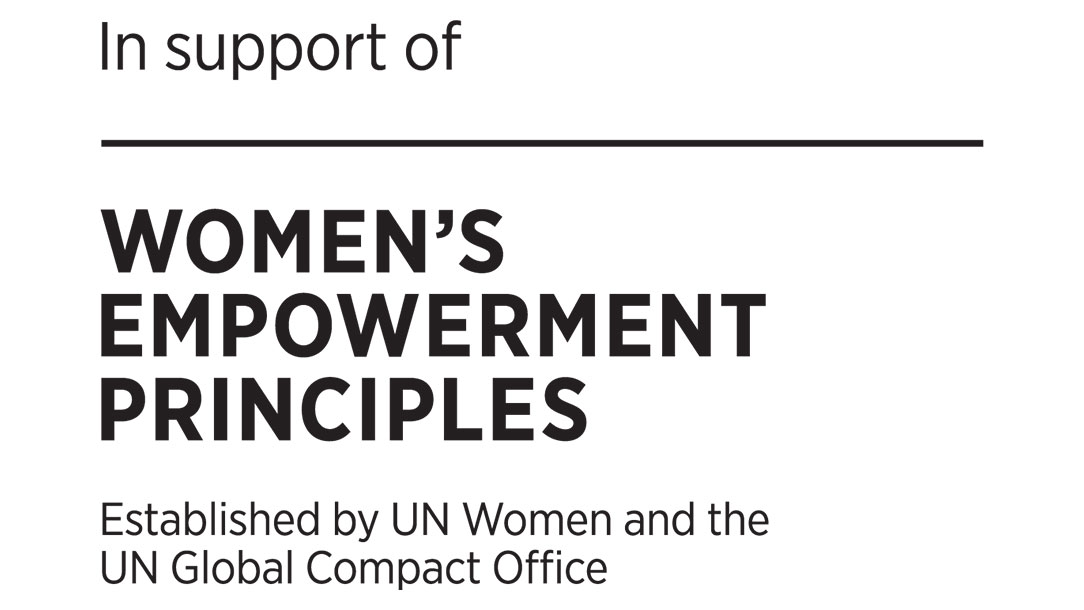 PROMOTING DIVERSITY AND INCLUSIVITY AT IVL
As a signatory and supporter of the Women's Empowerment Principles and the UN Global LGBTI Standards of Conduct, we are proud to promote gender equality, women's empowerment, and diversity and inclusion in the workplace, marketplace, and communities. We also proactively tackle any forms of discrimination or unfair treatment that could hinder the development of a positive work environment.
IVL embraces the LGBT+ community as an integral part of our workplace culture, emphasizing inclusivity and appreciation of diversity. As part of this effort, we are actively promoting equality and acceptance in the workplace and beyond, across all our businesses.
ENVIRONMENTAL PROGRESS
Innovation Across our Portfolio
Innovation Across our Portfolio
IVL is committed to driving innovation and circularity in its product portfolio to maintain a competitive advantage and ensure sustainable business growth. In 2022, we invested nearly US$42.4 million in R&D. Innovation plays a pivotal role in supporting our business growth and climate and environmental goals, including reducing plastic waste and our carbon footprint. IVL's innovation management system prioritizes continuous evaluation and refinement of existing systems, processes, products, enhancing performance, and contributing to energy and water saving measures. The company's "Innovation Management Focus" strategy involves collaborating with internal and external stakeholders, resulting in unique ideas and insights that improve various aspects of our products, processes, and business models. This approach accumulates valuable technologies, intellectual property, and R&D capabilities to drive the next phase of innovation, particularly in meeting the increased sustainability needs of customers.
We evaluated the success of our product innovation-related efforts using the Vitality Index metric, which measures the revenue earned from the sale of products developed within the past five years. A strong performance on the Vitality Index indicates our ability to effectively meet the demands of our customers while successfully bringing environmentally and socially sustainable products to the market.
Vitality Index*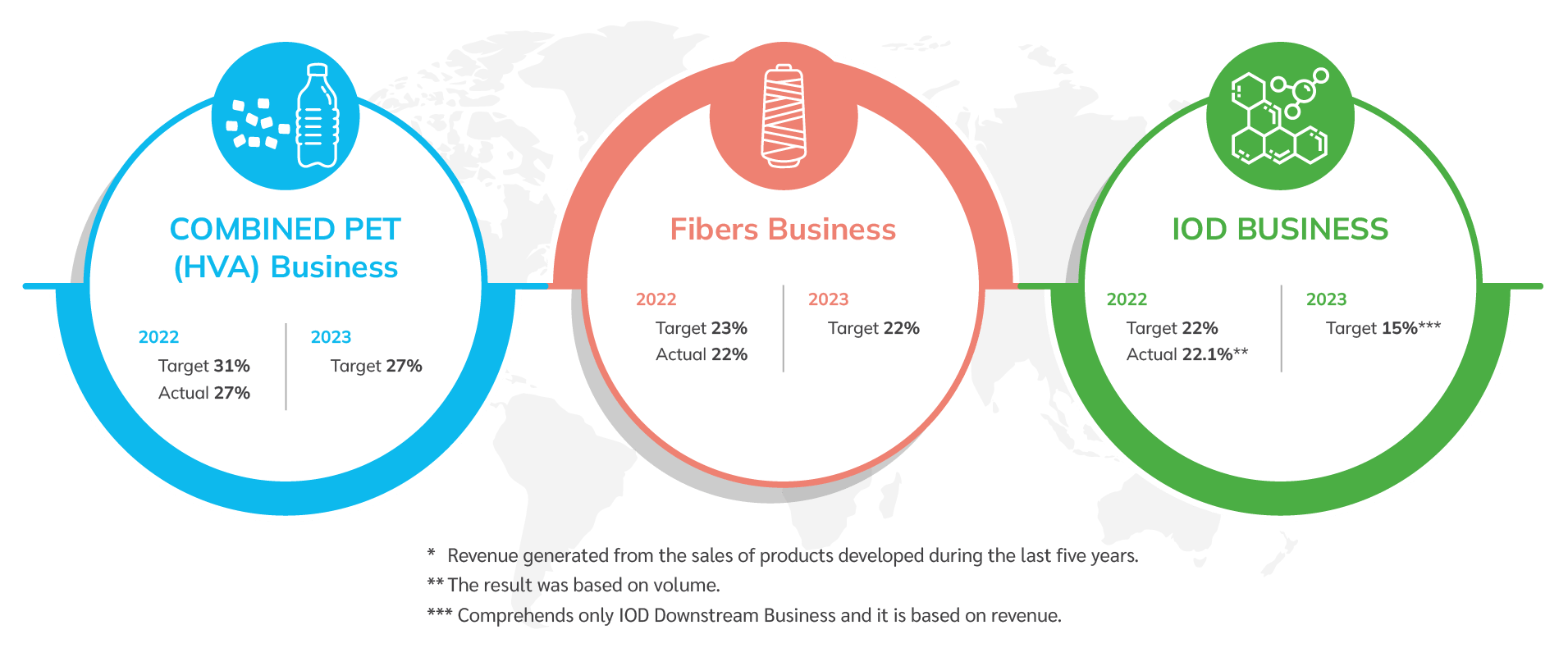 Developing Green Chemistry
We place a strong emphasis on developing safer and greener chemicals, continuously exploring opportunities to innovate new sustainable products that contribute to a better world. At IOD, innovation and sustainability are integral in our strategy and business vision, which is why we actively work with partners across the value chain, from suppliers to consumers, to develop more sustainable products and services.
Driving Circularity
Driving Circularity
At IVL, we take role to enhancing circularity throughout our value chain, primarily by producing recycled PET — a material that is ideal for the circular economy and enables customers to participate in a closed-loop system. Aligned with our Vision 2030, IVL aims to invest significantly over the next eight years in recycling technologies and biomass feedstock. This strategic investment encompasses partnerships and collaborations with pioneering start-ups that specialize in green chemistry and innovative bio-based and circular raw materials.
Furthermore, we have collaborated with external stakeholders across the value chain to address the systemic challenge of plastic waste mismanagement. We also engage with a range of external alliances, partners, and industry thought leaders to develop global solutions for sustainable PET plastic recycling and advocate for the expansion of recycling facilities, the adoption of innovative recycling technologies, and responsible recycling practices by consumers.
Advancing Towards Net Zero Carbon
Advancing Towards Net Zero Carbon
In 2022, we publicly committed to achieving Net Zero Carbon between 2050-2070, in alignment with our medium-term target of capturing a 30% reduction in GHG emissions intensity (Scope 1 and 2) by 2030. To support this effort, we have allocated US$ 640 million by 2030 to lower our GHG emissions. We believe that our comprehensive climate change strategy supports our overall business approach by future-proofing our business against the risks associated with climate change, including natural disasters.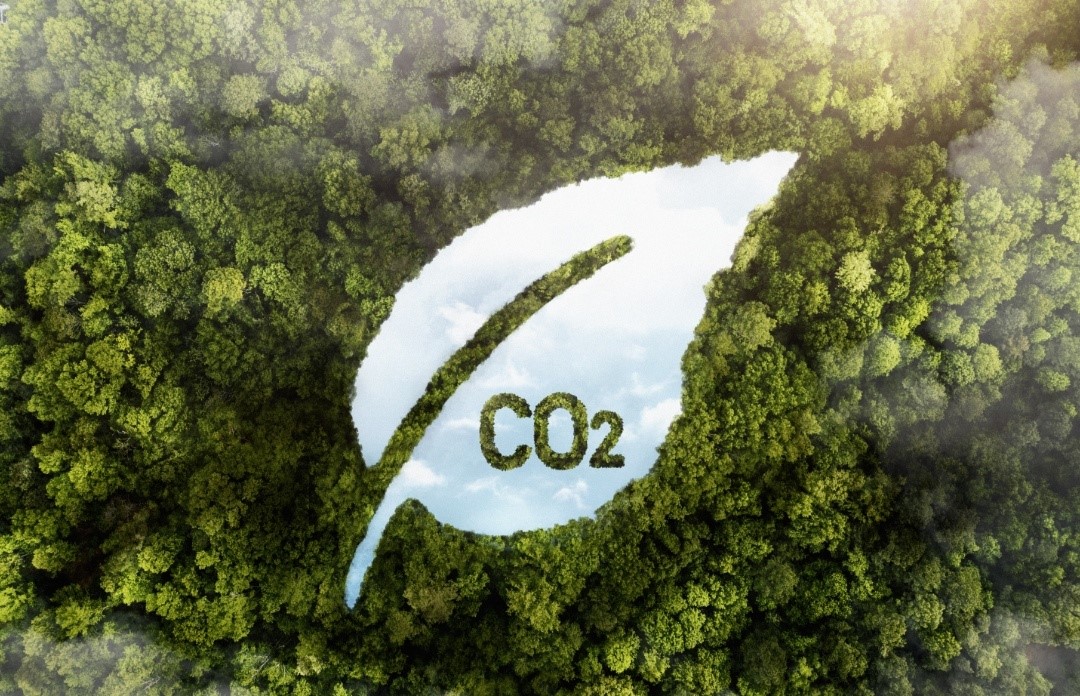 Our Progress On Vision 2030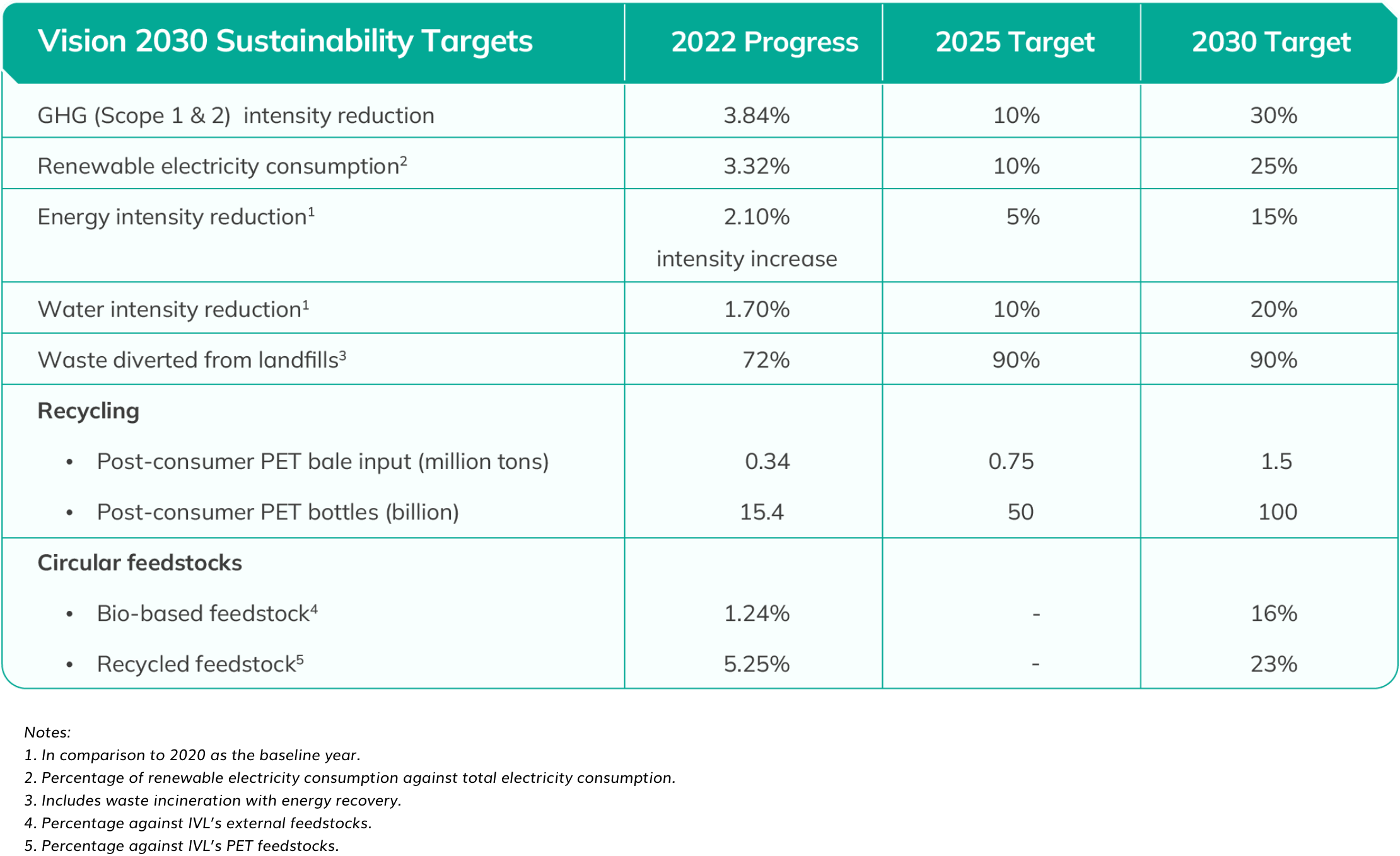 Decarbonization Strategies
Our Decarbonization Strategy was specifically designed to meet our goal of reaching Net Zero Carbon between 2050 - 2070. Moreover, it prioritizes our efforts to ensure that the rise in global temperatures remains well below 1.5°C by the end of the century, in accordance with the Paris Agreement. Before developing our Decarbonization Strategy, we engaged in a thorough climate risk management process, guided by the TCFD framework, which identifies risks through short, medium, and long-term timeframes.
Decarbonization Strategy Towards Net Zero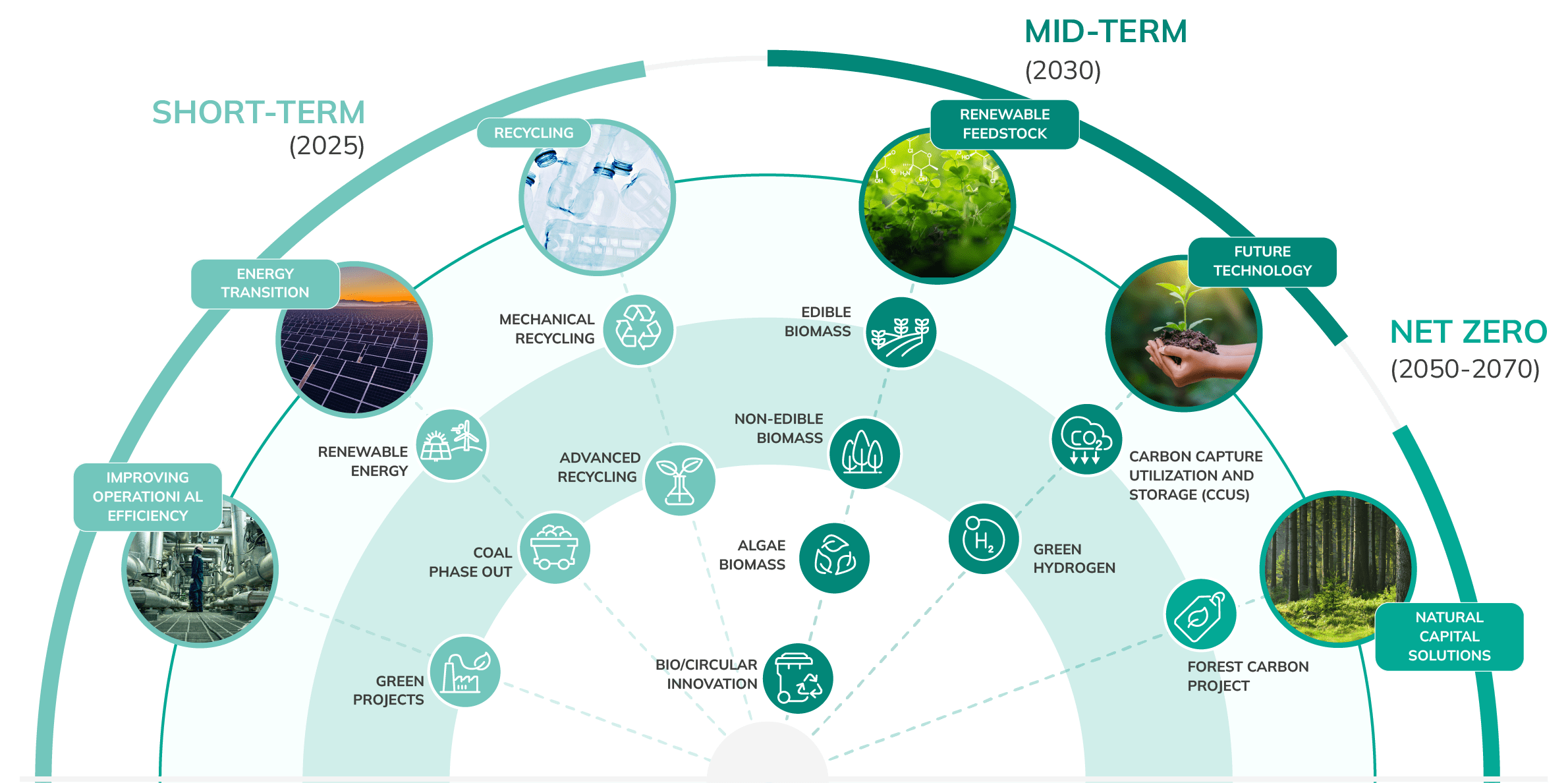 Improving Energy and Operational Efficiencies
Improving Energy and Operational Efficiencies
In our pursuit of Net Zero Carbon between 2050-2070, we consistently prioritize energy efficiency and conservation initiatives to further reduce energy consumption throughout our value chain. In 2022, IVL recorded an intensity of 7.29 GJ/ton, an increase of 2.10% from the 2020 baseline, due to the lower operating rates of our assets, especially in Europe.
Renewable Energy Transition
Renewable Energy Transition
To achieve our Vision 2030 renewable electricity target, we are focused on expanding our solar energy generation projects as well as exploring VPPAs in the US and Europe. In 2022, our renewable electricity consumption was 3.32% of our total electricity consumption. Furthermore, we are implementing renewable energy transition projects globally across our different markets,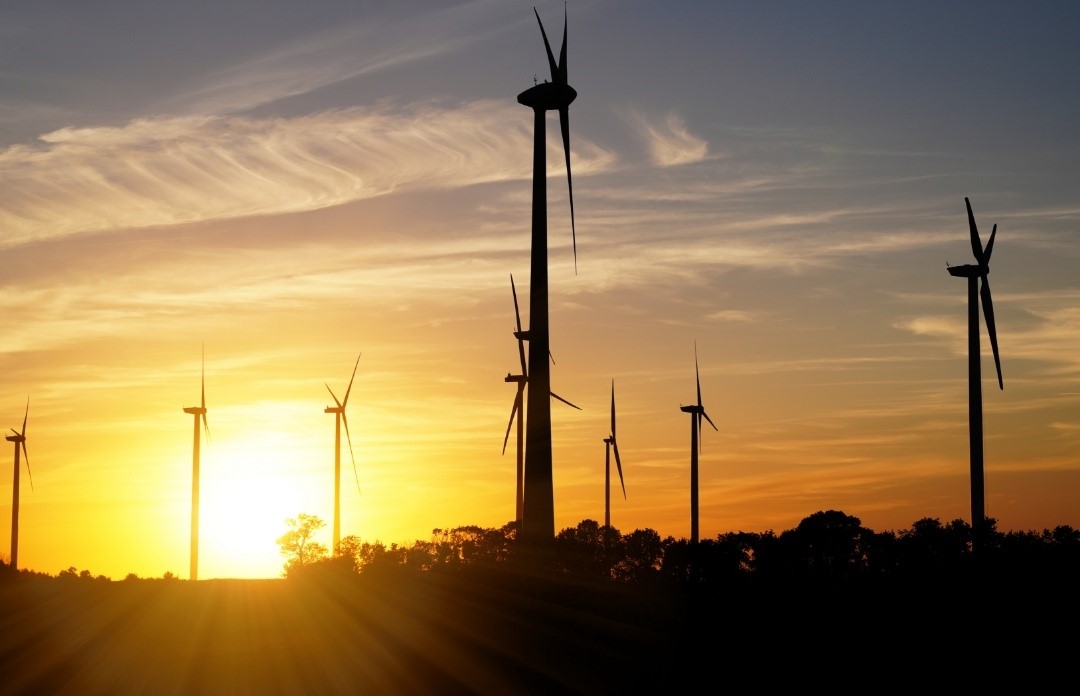 Generating Solar Energy at our Sites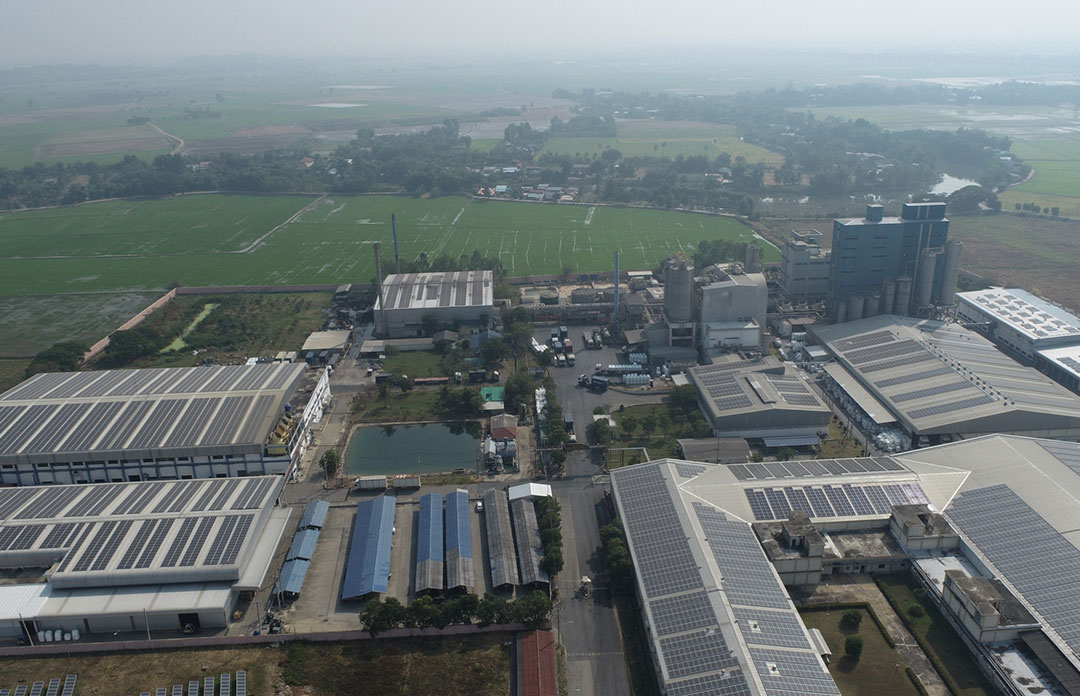 Asiapet, Thailand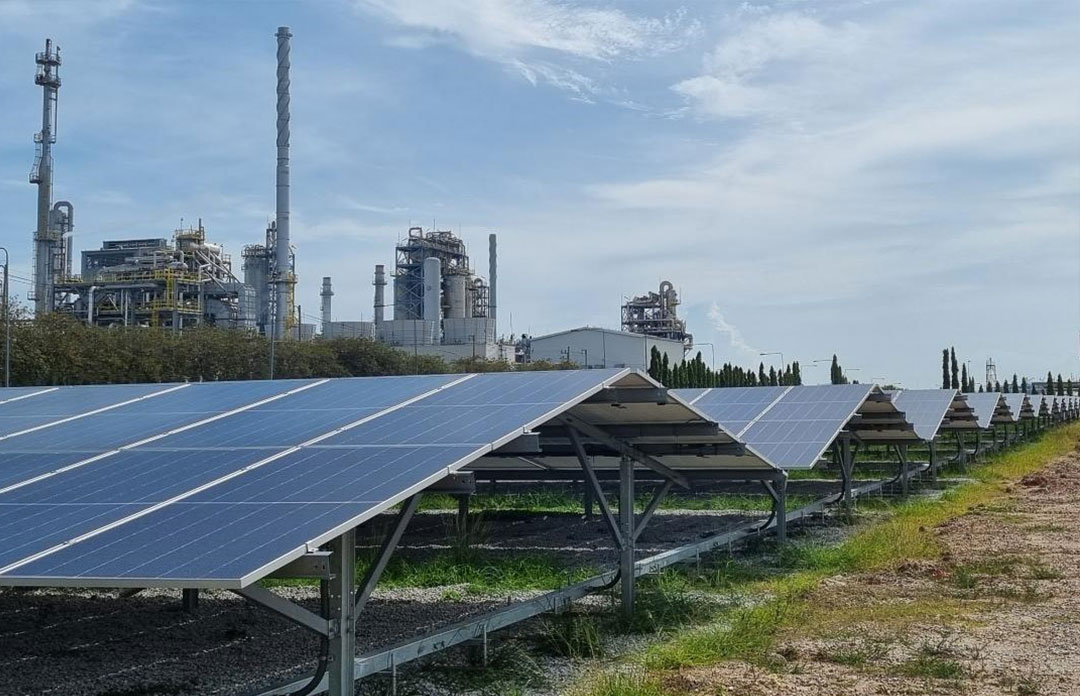 Indorama Petrochem Limited (PTA), Thailand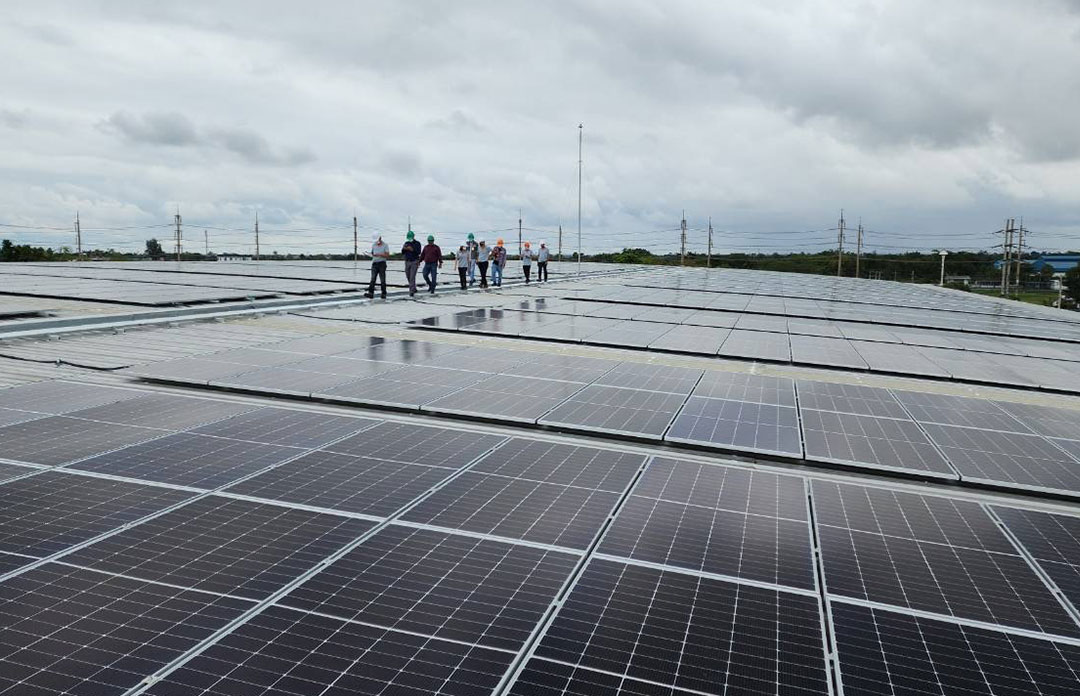 Petform (Thailand) Limited, Nakhon Ratchasima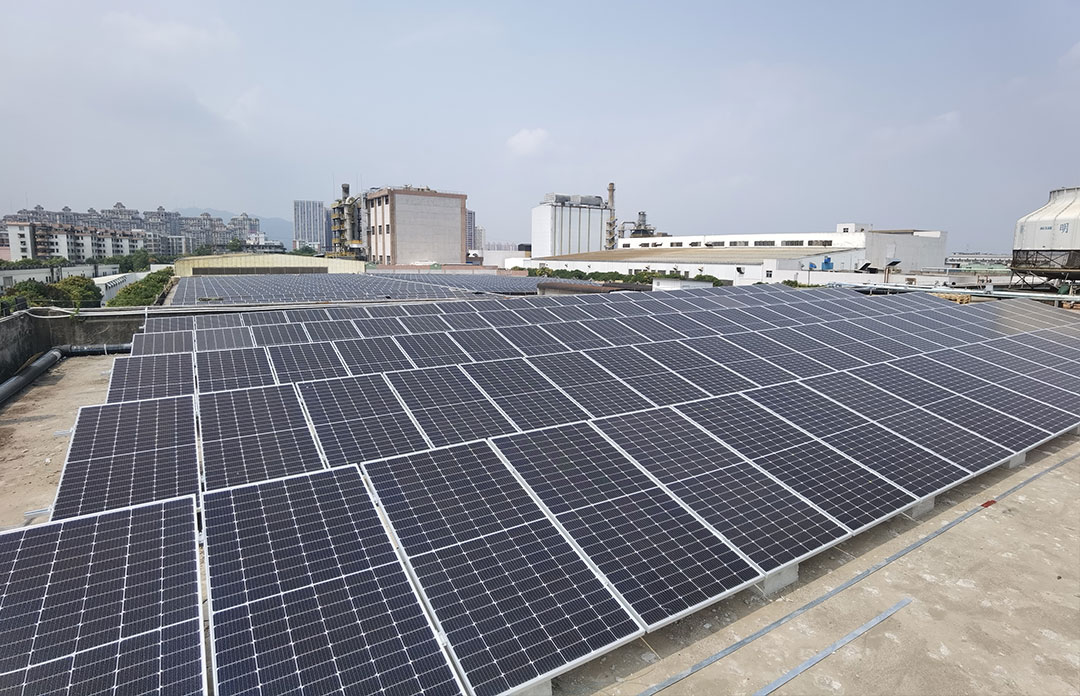 Performance Fibers Kaiping (PFK), China
GHG Management
GHG Management
In 2022, our absolute GHG emissions (Scope 1& 2) was 9.8 million metric tons, with 73% coming from processes ( Scope 1) and 27% from electricity, heat, and steam procurement (Scope 2). We have reduced our GHG emissions intensity by 3.84% when compared to 2020, resulting in 0.585 tCO2e/ton of production. Additionally, we have expanded the reporting of our Scope 3 emissions to nine categories this year and will continue to enhance the calculation of our Scope 3 emissions. Our goal is to ensure that we positively contribute to the environment and communities we serve and support our value chain partners in achieving their sustainability objectives.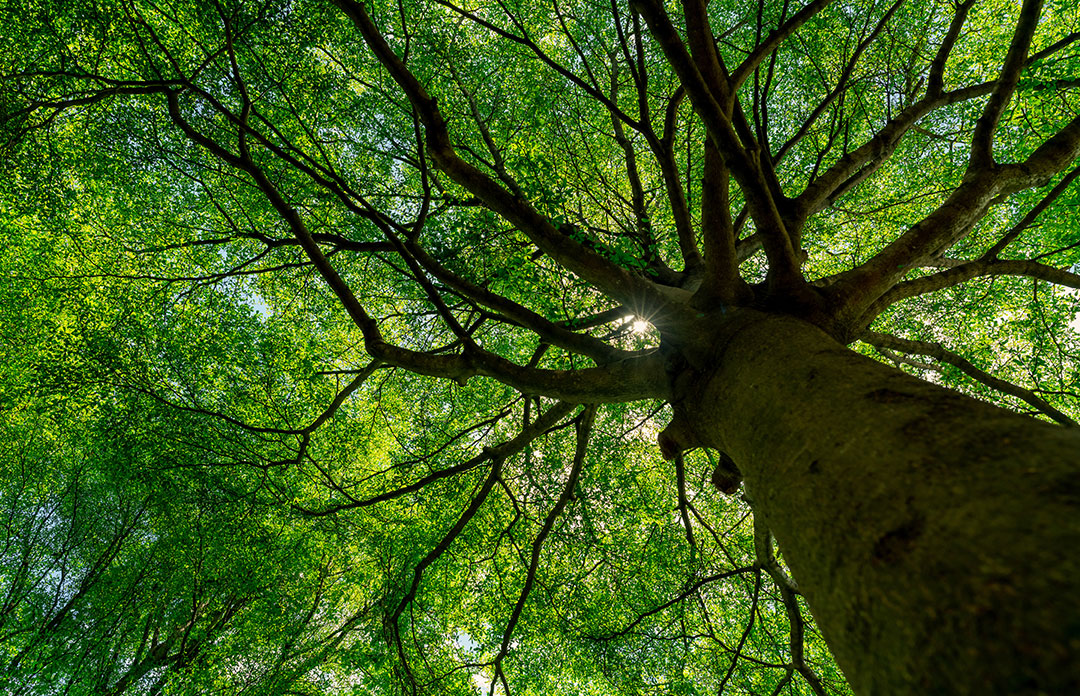 IVL is currently implementing an internal carbon pricing framework to integrate investment decisions and business operations with the reduction of greenhouse gas emissions. We expect to better connect our corporate business strategy with our sustainability strategy through this framework. For more information, please refer to our IVL TCFD Report 2023.
Supply Chain Management
Supply Chain Management
IVL launched the Sustainable Supply Chain Collaboration Program in 2022 to establish a scope 3 reduction program. This program emphasizes managing ESG supply chain risks, complying with international standards, and supporting decarbonization efforts. In 2022, our primary focus was on engaging with our top raw material suppliers who constitute 90% of our raw material expenditures, and we successfully established communications with more than 40% of suppliers within this category.
Sustainable Supply Chain Collaboration Program

Water Management
Water Management
Guided by our Water Management Policy and Corporate Global Water Strategy, we are committed to advancing water stewardship throughout our value chain and improving sustainable water management practices (including water withdrawal and discharge).
With the implementation of five water consumption reduction projects and US$ 1.68 million in CAPEX investments in water-saving initiatives, we achieved a 1.70% reduction in water intensity in 2022. Furthermore, we aim to exceed compliance requirements by promoting effective water management, which has already resulted in a 2.8% reduction in total water withdrawal.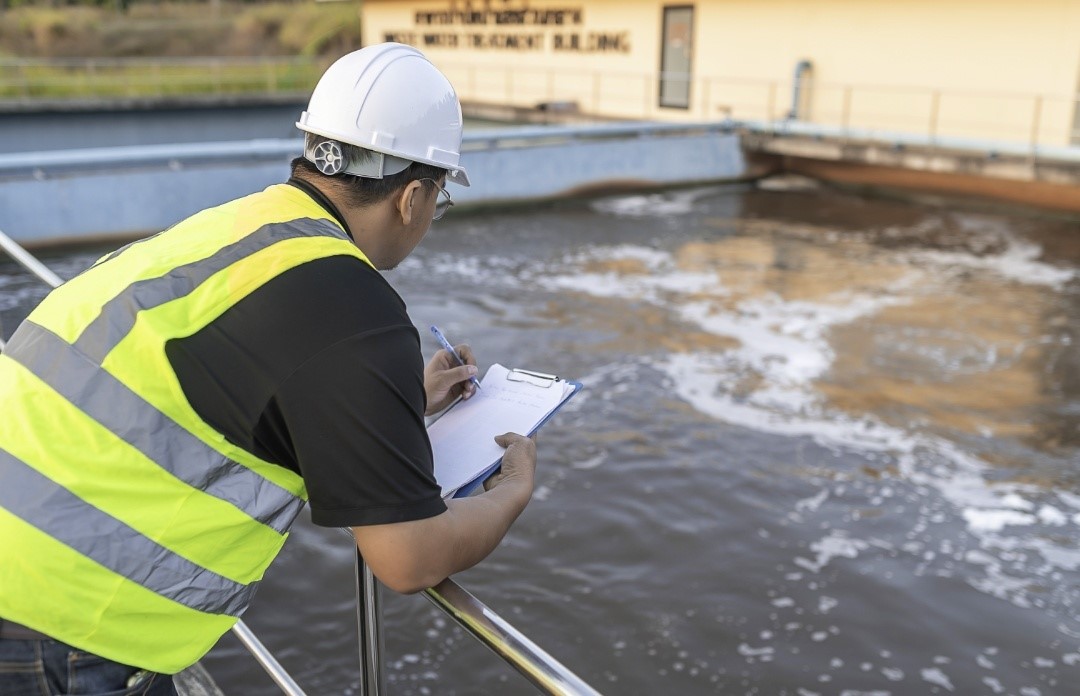 Water Risk Management
We use the AQUEDUCT Water Risk tool, which employs 12 indicators to identify water stress levels and forecasts demand and supply fluctuations at our sites. Our integrated water risk analysis considers EBITDA and the financial impact on revenue and the cost of goods sold, to develop action plans and remedial activities. Further details are available in our Water Risk Assessment Summary Report 2022.
Waste Management
Waste Management
We adopt a responsible approach in industrial waste management, placing a strong focus on compliance with relevant laws and regulations. As part of our waste management practices, we provide guidance on the safe handling and disposal of waste, in accordance with health, safety, and infection control requirements. We actively work to reduce hazardous waste and ensure its disposal through appropriate vendors. This involves maintaining proper waste inventory in accordance with legal requirements. Through our Zero Waste to Landfill initiative, we aim to divert 90% of waste from landfills by 2025. In 2022, we achieved a landfill diversion rate of 72%.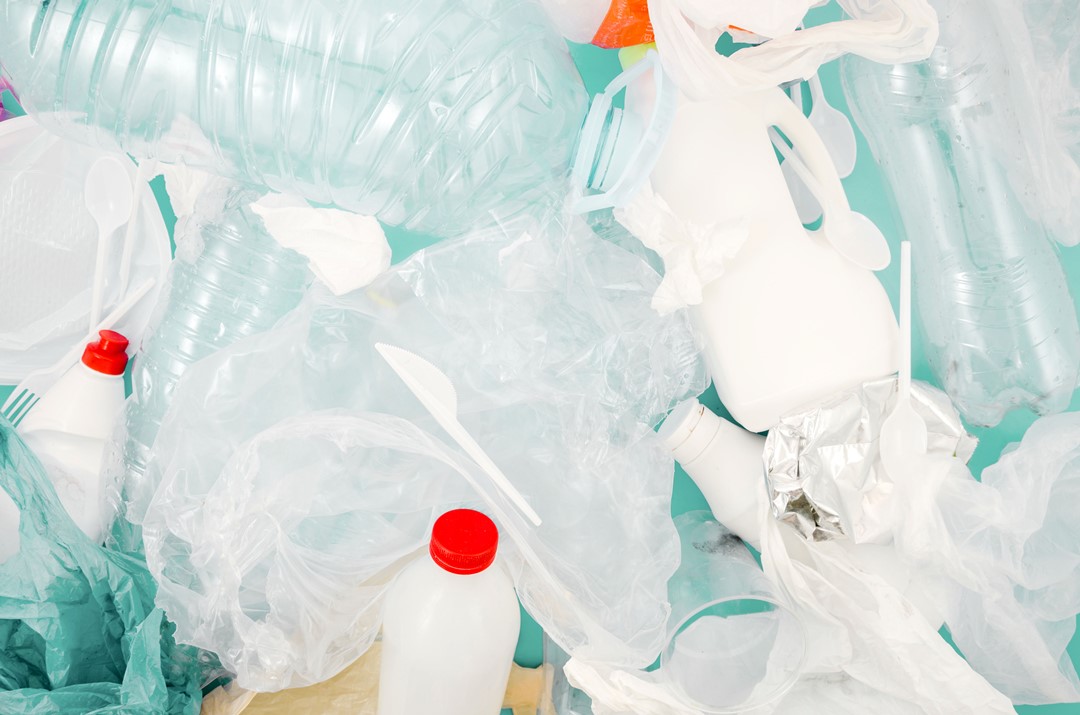 Air Pollution Management
Air Pollution Management
To minimize the generation of air pollutants from our operations, we are moving beyond simply monitoring activities by ensuring compliance with the local and international laws and regulations of the countries where we operate.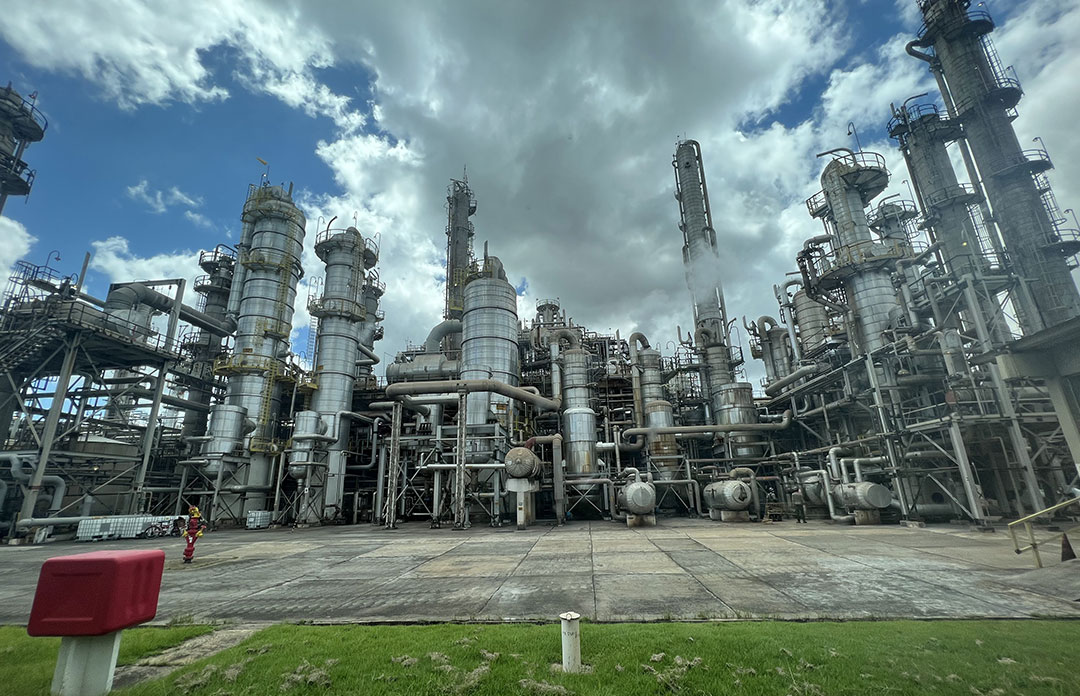 Environmental Governance
Environmental Governance
Establishing robust environmental governance is crucial to embed environmental best practices and strategies throughout our value chain, while ensuring accountability among relevant functions and teams.
The Environmental Management System (EMS) is IVL's comprehensive framework based on the ISO 14001 standard to improve environmental performance, build a marketing advantage, and demonstrate environmental leadership.
In addition to being overseen by an effective EMS, we abide by applicable environmental sustainability laws, regulations and standards in the countries where we operate, and are committed to taking prompt corrective measures and, if necessary, disciplinary actions in cases of environmental non-compliance.
In 2022, we recorded four incidents of regulatory non-compliance, a 43% reduction compared to 2021. Corrective actions were taken, and the lessons learned were shared with all concerned parties as part of our transparency and knowledge-sharing efforts.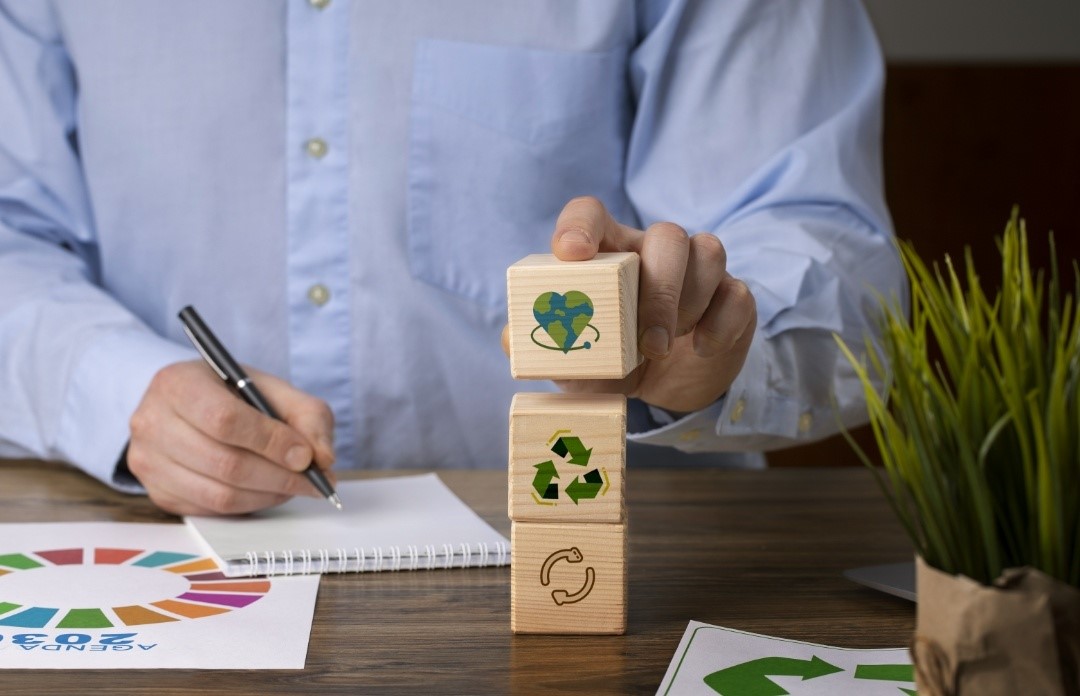 SOCIAL IMPACT
Focusing on Safe and Sustainable Products
Focusing On Safe And Sustainable Products
IVL prioritizes safety and sustainability in the development of its product portfolio, focusing on minimizing environmental and stakeholder impacts. Product stewardship is integrated throughout the product life cycle, minimizing hazardous substances and promoting innovative processes. IVL aims to phase out and replace hazardous substances with safer alternatives. We design products with socially and environmentally sustainable impacts to our product portfolio, focusing on their positive contributions to sustainability. The company utilizes Life Cycle Assessment (LCA) and Portfolio Sustainability Assessment (PSA) methodologies to evaluate the ESG impact of its products, ensuring sustainable competitiveness and positive impacts.
Maintaining Strong Customer Relationships
Maintaining Strong Customer Relationships
Over the past three decades, we have focused on nurturing strong customer relationships to improve our brand equity, long-term customer loyalty, and satisfaction. Our business marketing team plays a crucial role in understanding customer needs and preferences. They are instrumental in improving customer satisfaction and tailoring products to meet their demands. This leads to increased customer retention and revenue. To create sustainable and reliable products, we also proactively gather consumer insights and feedback through various communication channels, including briefing sessions, in-depth interviews, focus groups, surveys, and a product roadmap. As a responsible and customer-focused business, we comply with relevant regulations, and provide employee training, clear communication channels, and conduct periodic audits to identify areas for improvement.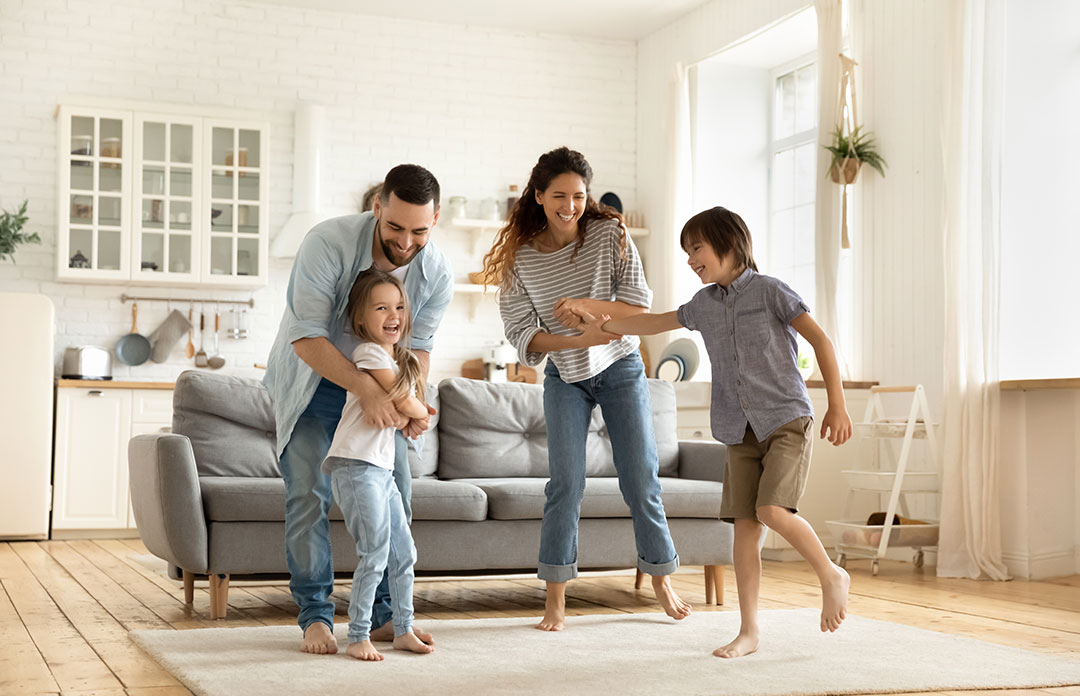 Engaging our Suppliers
Engaging our Suppliers
In recent years, responsible supply chain management has expanded to include stringent compliance with environmental standards, protecting human rights, and preventing bribery and corruption, among other measures. Consequently, safeguarding and managing these risks have become integral to sustainability practices within leading global corporations. To maintain a responsible and sustainable supply chain, IVL has implemented several initiatives to efficiently manage, evaluate, and train our suppliers.
Moreover, we assess their compliance with the highest standards by including quality control and traceability clauses in our supplier contracts. New and existing suppliers of raw materials and critical non-raw materials must acknowledge our Responsible Sourcing Policy and Human Rights Policy. Complemented by the GHG Questionnaire, our global procurement team facilitates the evaluation, monitoring, and upskilling of our pool of suppliers. Once a vendor becomes part of our supplier network, we provide supplier training through our Sustainable Supply Chain Collaboration Program.
In May 2023, we joined the Together for Sustainability (TfS) Initiative and began utilizing the EcoVadis platform to assess our suppliers.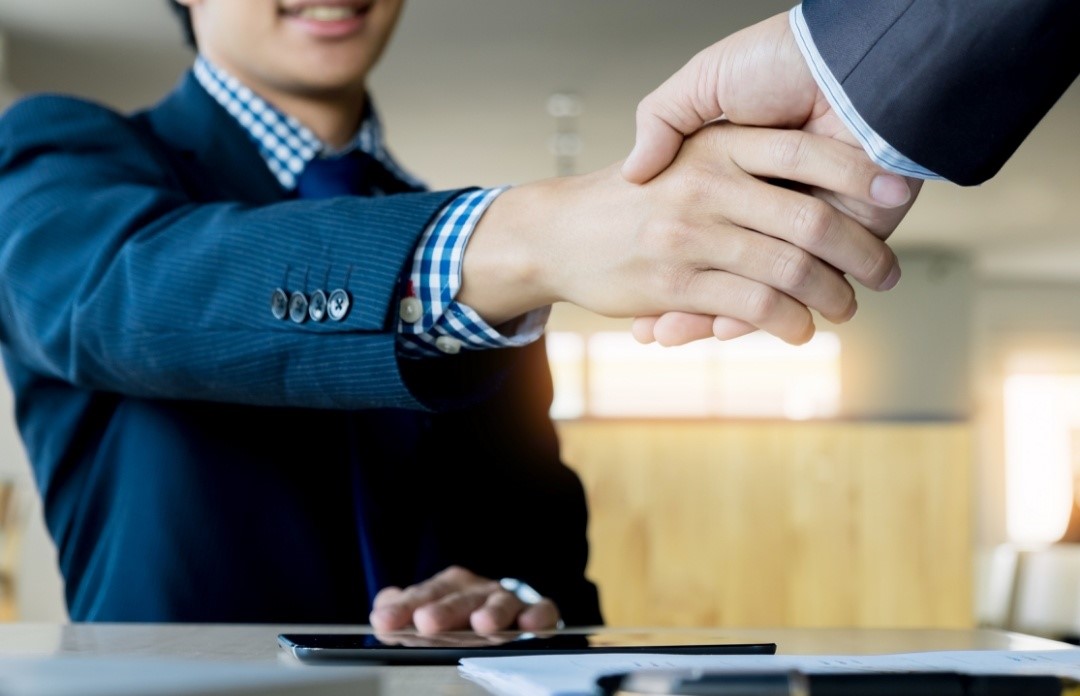 Investing in our People
Investing in our People
Our human capital is our most prized asset, and our growth and success are contingent upon their talent, experience, ingenuity, and diligence. Because our employees are our competitive edge, we continuously foster a work environment that is healthy, productive, diverse, and which respects individual and cultural differences.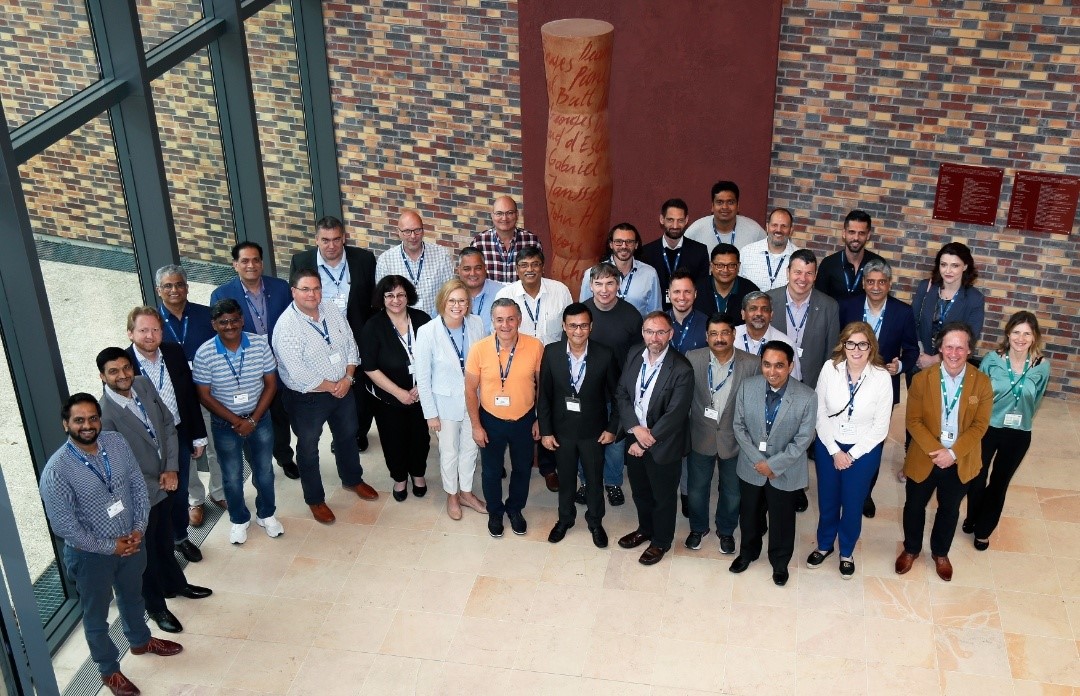 Developing World-Class Talent
To enhance the capabilities of our workforce, IVL invests in leadership development and professional training opportunities, as well as other employee upskilling programs. Through these initiatives, we are laying the foundation for a new generation of leaders and innovators.
To develop effective leaders, we established the Leadership Development Curriculum which provides targeted development at different leadership levels. This curriculum comprises training, coaching, mentoring, and experience and assignment-based development centered on digital intelligence. The approach encourages employees to take ownership of their development and creates a dynamic and innovative learning environment. This year, 3,381 leaders participated in various leadership programs and our goal is to develop 3,500 leaders by 2024. In addition, we promote different pathways to learn and grow, following an integrated approach guided by the 70-20-10 learning model.
Employee Performance Management
To maintain a high-performance culture, we make sure that our employees receive regular feedback on their performance through constructive conversations with their supervisors. This helps to pinpoint their strengths, areas for development, as well as challenges. We also routinely review their respective performance and career development trajectories to support their growth and development. Moreover, we support a positive working environment that promotes a learning culture and growth mindset. As part of our continuous talent engagement, a Global Employee Engagement (GEE) survey is conducted every two years to better understand employee needs. We have also implemented diverse retention intervention programs to retain our talent.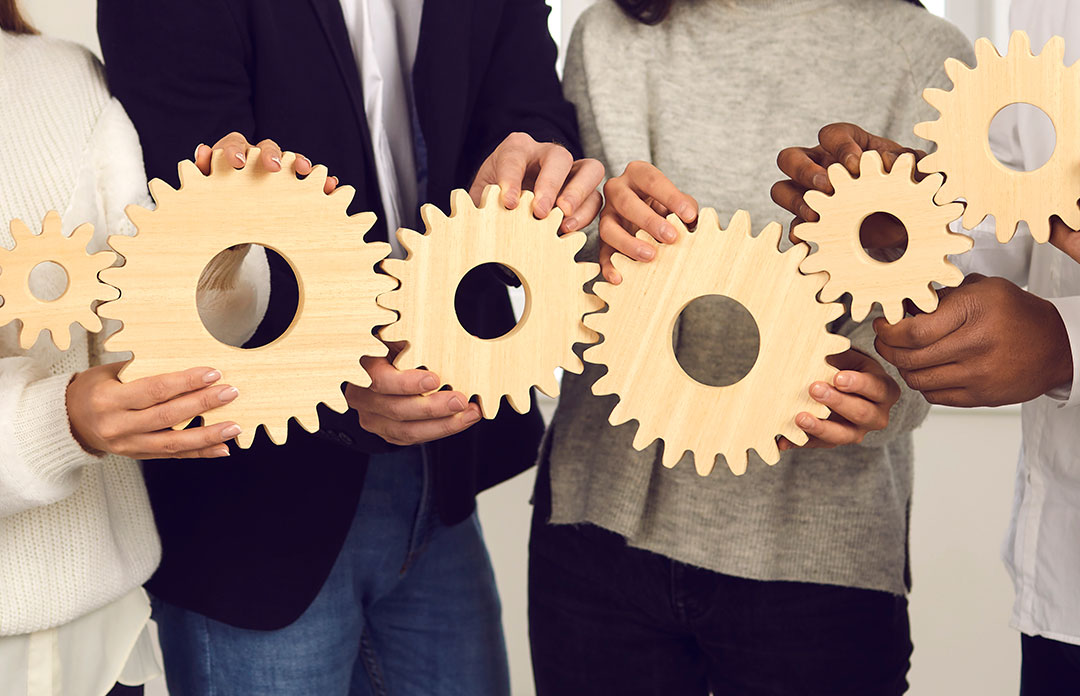 Creating a Conducive Workplace
IVL is committed to providing a safe and healthy workplace for all employees worldwide, in addition to complying with local regulations. These services may encompass health insurance coverage, mental wellness programs, and access to fitness centers. By prioritizing these investments, companies can improve the overall quality of life of their workforce and drive greater productivity and retention.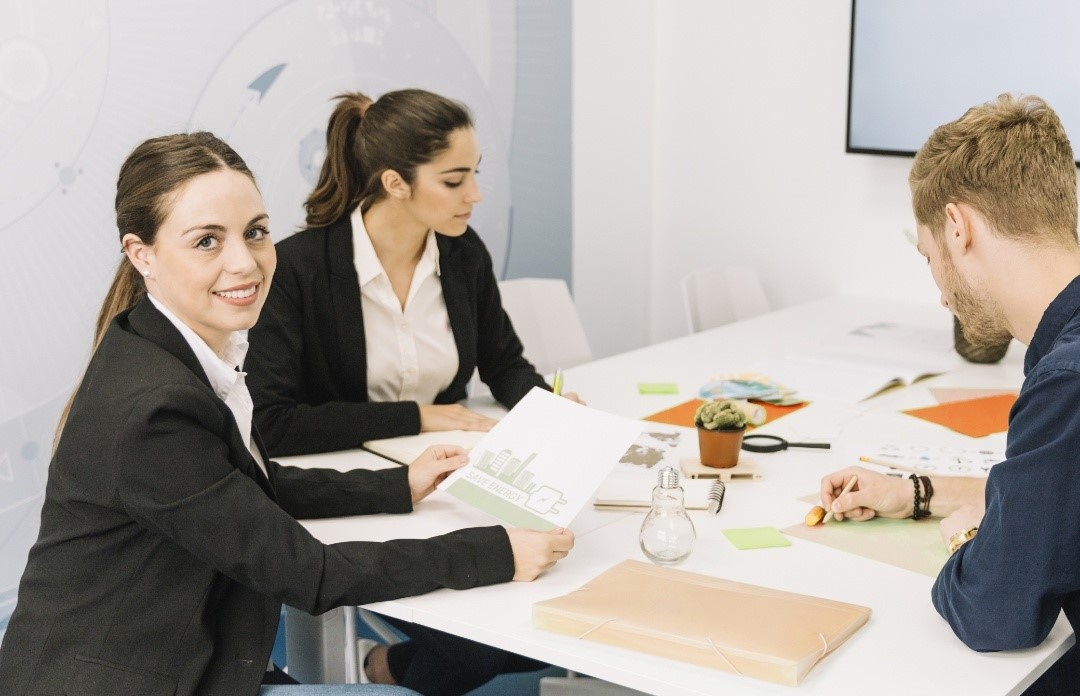 Workplace Human Rights
Workplace Human Rights
We are committed to respecting human rights through our Human Rights Policy, which showcases our dedication to ethical practices and social responsibility. Human rights are seamlessly integrated in our business operations, from policy to actual practices at the site level, and we conduct annual training for our employees, achieving a participation rate of 35.7%.
Furthermore, we ensure that all stakeholders collaborate closely to advance human rights within our entire value chain, ultimately building a culture of respect, diversity , and inclusion.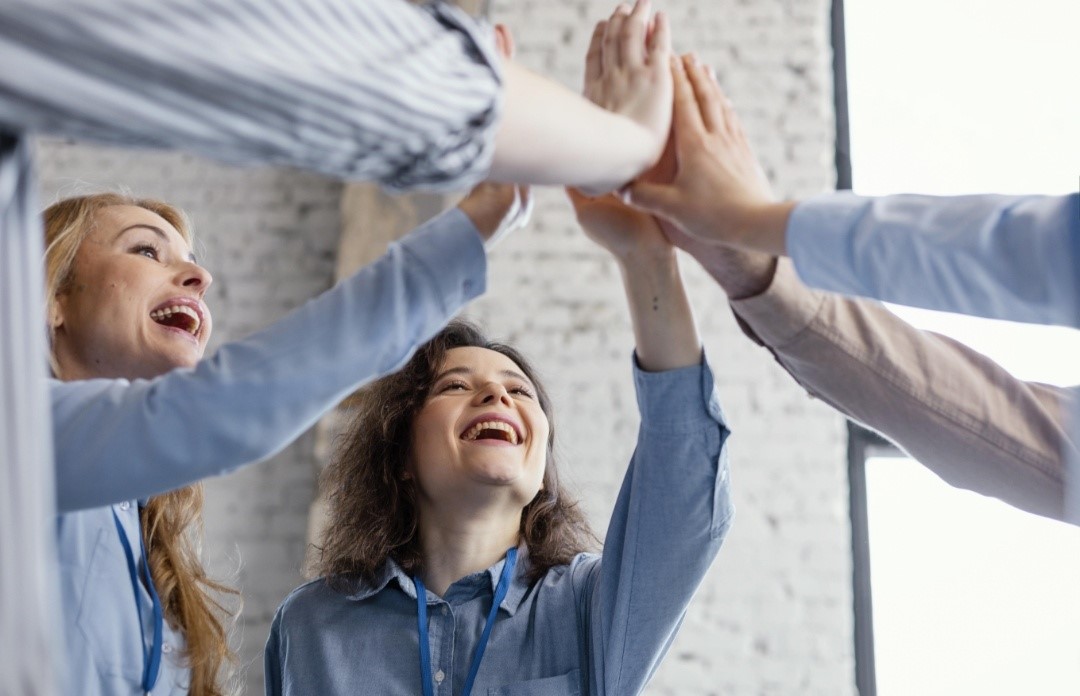 Providing a Safe Workplace
Providing a Safe Workplace
Maintaining workplace health and safety is crucial for business operations. As a leading chemical company, IVL goes above and beyond to promote a safe, productive, and healthy work environment that meets global standards. We protect the health and safety of our employees and contractors through rigorous procedures and frequently seek their input to identify opportunities to support their well-being through a secure workplace.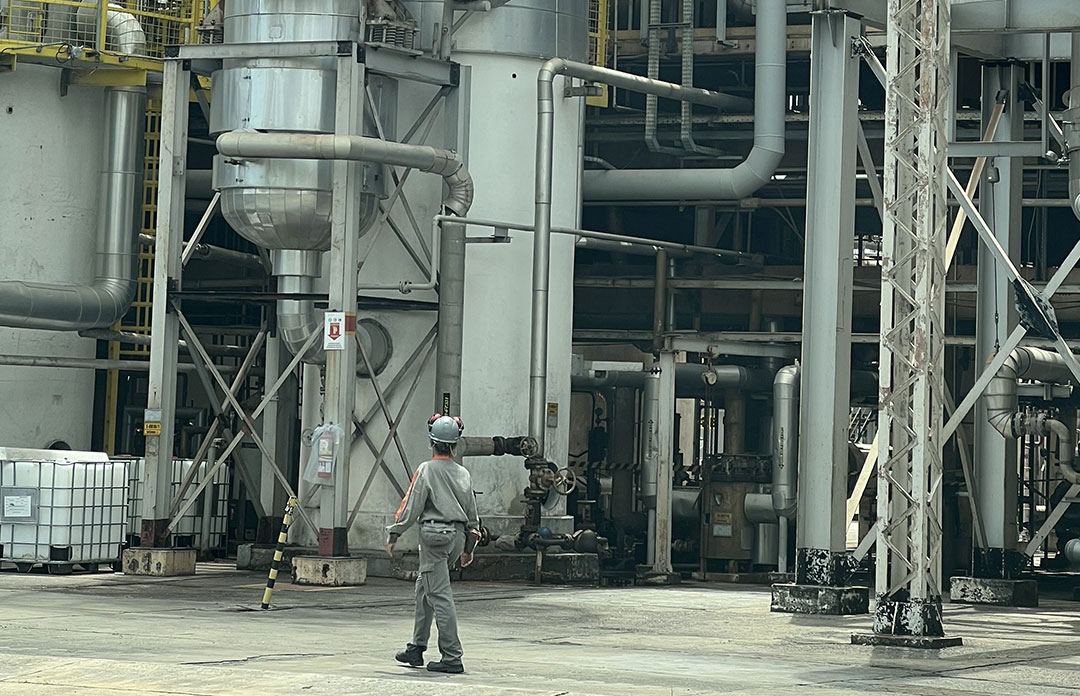 Occupational Health and Safety (OHS) Performance
Everyone at IVL has a role to play in creating a safe and secure work environment, and our Health and Safety Policy defines our internal approach to achieving this goal. Through routine sharing of safety insights within each business vertical, employee engagement opportunities, and training, we adopt best practices that help avoid workplace injuries as a responsible employer. In 2022, 70% of our operations around the world were ISO 45001 certified and over 54% of our operations achieved zero recordable injuries. We further aim to reduce the Lost Time Injury Frequency Rate (LTIFR) to below 0.5 cases per 200,000 man-hours by 2025.
EHS Management and Compliance Systems
The EHS function, at the core of our business, offers continuity, efficiencies, and synergies, in addition to enhancing our expertise, performance, and sustainability vision. IVL has a robust EHS management and compliance system and is consistently working to improve standards, assurance procedures, risk visibility, and EHS proficiency. The corporate-level Environmental, Health, and Safety Group ensures effective management and continuous improvement of practices at each site. In 2022, 31 new standards were outlined across Process Safety, Occupational Safety, Industrial Hygiene, Occupational Health and Environmental Compliance subject areas, and these are audited every five years to ensure compliance.
Through effective management, we identify minor non-compliance issues with respect to regulations or voluntary codes concerning the health, safety, and environment of our operations, and the impacts of our products. To remain up-to-date, compliance management software is utilized to provide local manufacturing sites with information on new and changing regulations, ensuring thorough EHS compliance. We utilize tools like the Exposure Assessment and Control standard to identify potential health hazards, estimate exposure, and implement controls for high-risk activities.
Furthermore, transportation safety is of the utmost importance to our business. All of our raw materials, including hazardous chemicals, undergo safe handling and transport. We prioritize the implementation of strict safety protocols, utilize advanced equipment and vehicles, and adhere to industry standards and regulations to mitigate these risks.
Employee Participation and Training in EHS
IVL promotes a safety culture by engaging employees and integrating their input. Joint committees gather and assess feedback, backed by IVL's Human Rights and Whistleblower Policy. In 2022, employee initiatives shaped safety mechanisms, global standards, and EHS procedures. EHS capacity development included 132 training sessions and regional meetings joined by 150 employees.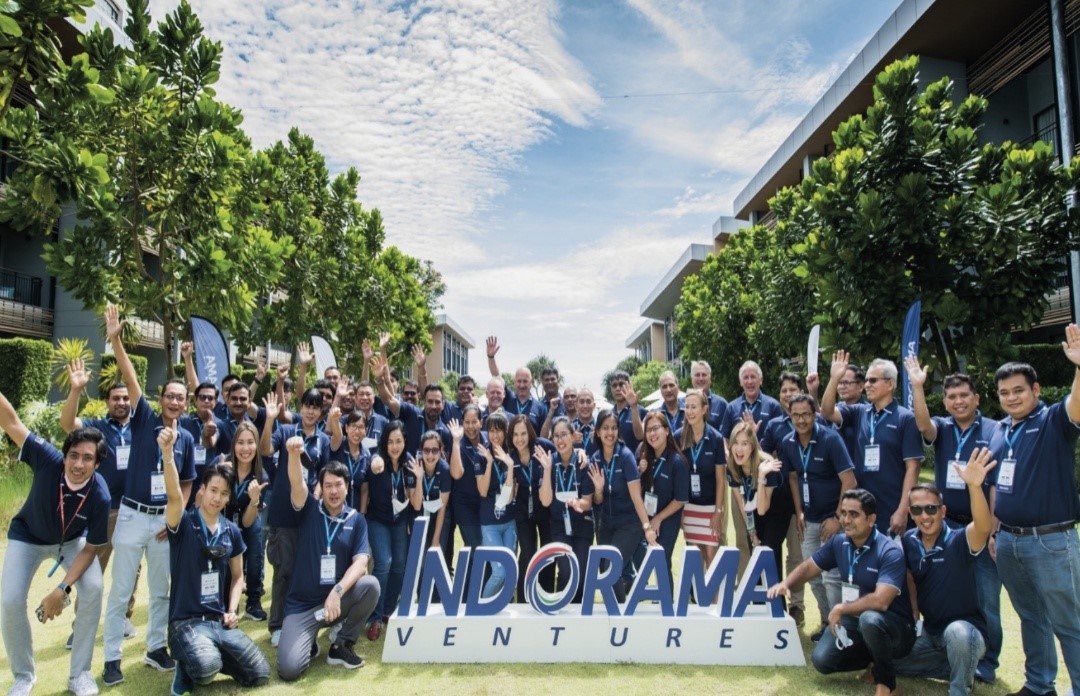 Plant Crisis Management
We developed a Playbook and Emergency Crisis Management standard to protect employees, contractors, visitors, and habitats. In 2022, we also conducted a Testing & Exercising (T&E) program for the Global Business Services (GBS) Business Continuity Plan (BCP), with a 100% participation rate. Through this program, we are now better equipped to respond to and recover from potential disasters, effectively minimizing the impact on our operations while still meeting the needs of our customers.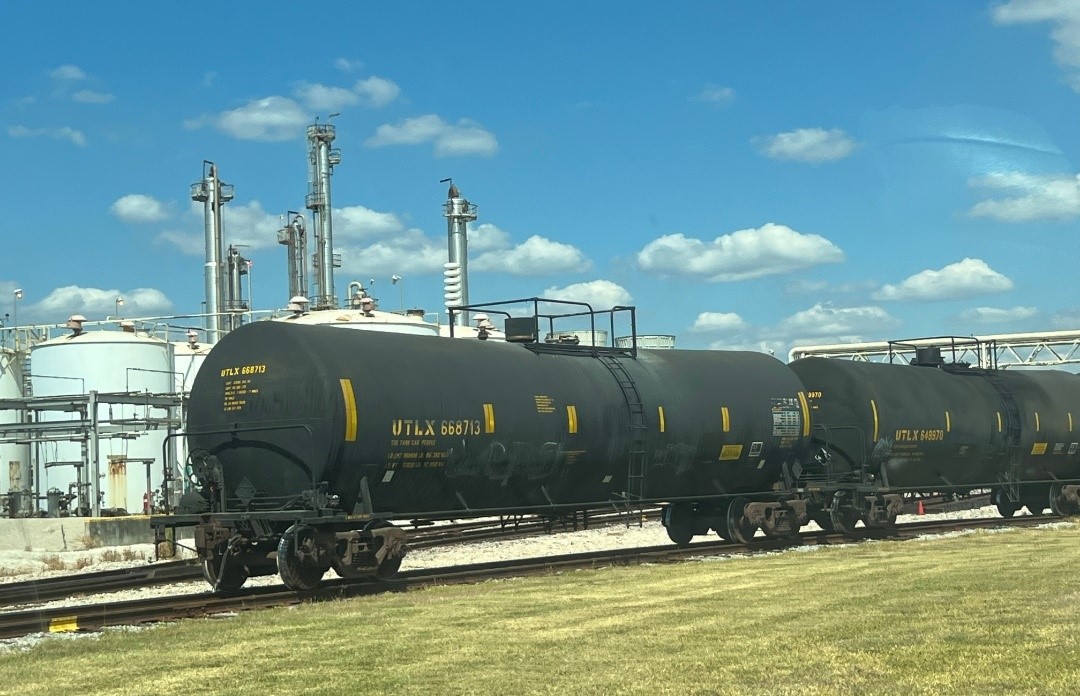 Giving back to our communities
Giving back to our communities
IVL's social responsibilities are integral to the communities surround us. Our CSR Steering Committee oversees activities, local groups coordinate with stakeholders, while our Creating Shared Value framework, goes beyond traditional CSR. Our strategy has three pillars: knowledge, community care, and the environment.
Our Recycling Education project aims to educate one million people on PET's circular qualities globally by 2030, together with partner institutions.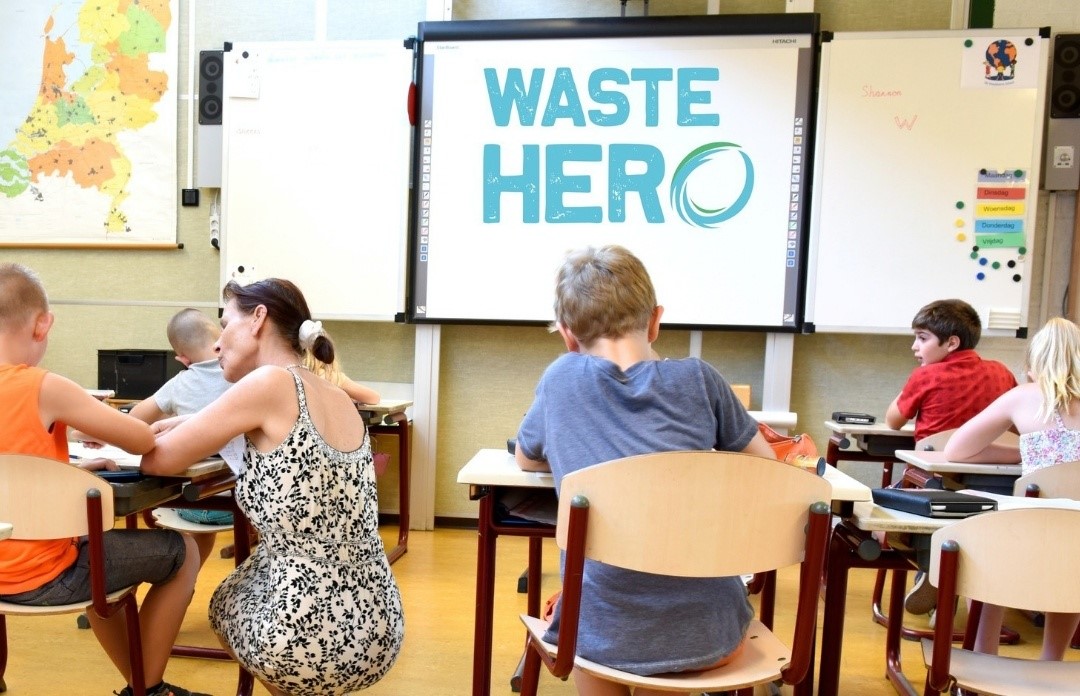 ROBUST GOVERNANCE
Board of Directors
Board of Directors
IVL's Board of Directors is the driving force behind the organization's strategic direction and business growth. With 15 high-caliber individuals from diverse backgrounds, the Board is composed of well-rounded professionals with diverse skills and experiences. The Board is carefully evaluated to ensure a superior unit, advancing the company's vision. Independent directors attend relevant training programs, and the Audit Committee, Nomination, Compensation and Corporate Governance (NCCG) committee, and Sustainability & Risk Management Committee (SRMC) assist in governing operations and ensuring compliance with established principles.
Ensuring Responsible Business Practices
Ensuring Responsible Business Practices
IVL's business principles promote ethical behavior, accountability, and transparency, encouraging a collaborative culture and providing resources for a sustainable future. They also prioritize achieving goals and implementing responsible business practices.
Corporate Governance
Corporate Governance
Building stable economic value through our business is vital, and this could not occur without a proper foundation of trust and transparency with our stakeholders. In this regard, IVL carried out the Corporate Governance Policy Awareness Campaign (CGPAC) using the Corporate Governance Manual (CG Manual) to instill responsible corporate governance principles among our workforce while providing a clear roadmap for the implementation of our values.
To maintain the ongoing efficacy of our corporate governance, the Group CEO and other executive directors conduct annual performance appraisals based on key performance indicators (KPIs) determined by the NCCG Committee.
Sustainability Governance
Sustainability Governance
The Sustainability and Risk Management Committee (SRMC) is in charge of overseeing IVL's sustainability activities and risk management efforts. This involves monitoring framework and mitigation plans, and integrating sustainability considerations throughout the business. The SRMC convened on four occasions in 2022 to address sustainability-related issues and provide guidance on IVL's objectives and strategy. During the final SRMC meeting in 2022, the SRMC Charter was reviewed and revised by committee members and subsequently approved by the Board of Directors.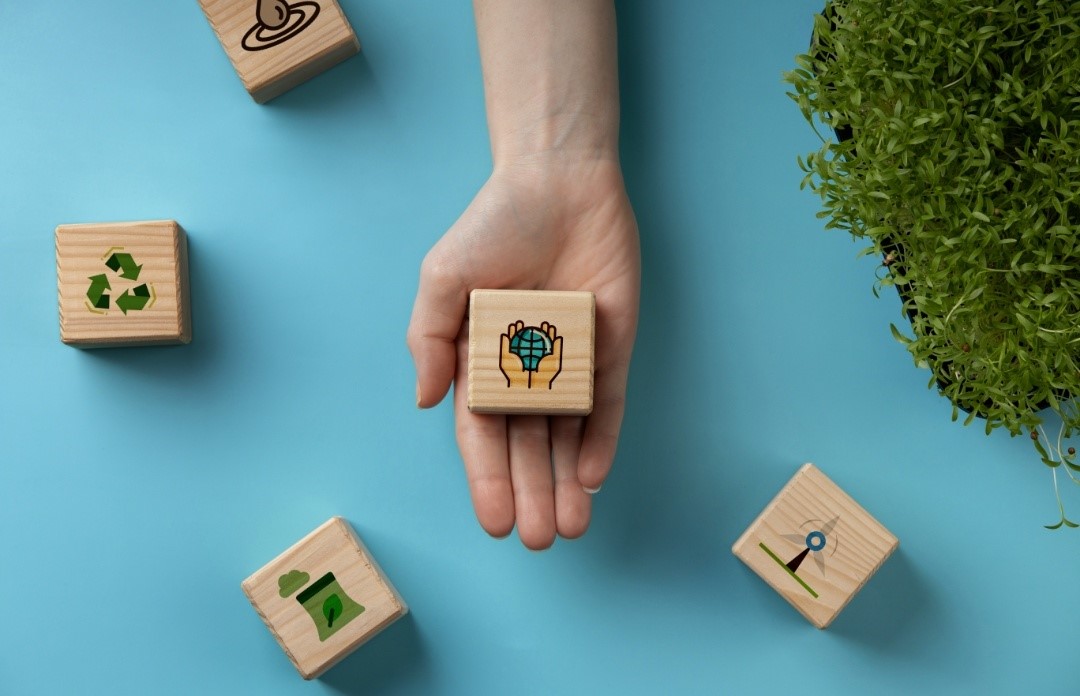 Whistleblowing
Whistleblowing
IVL's Whistleblowing Policy allows anonymous reporting of violations and suspected misconduct ensuring protection against retaliation. This policy was communicated to all employees globally and updated in February 2022 to comply with the Personal Data Protection Act 2012 (PDPA).
Whistleblowing information is kept strictly confidential, and concerns can be raised through the whistleblowing site and by writing to: ethics@indorama.net
Anti-Corruption
Anti-Corruption
We consistently enforce the Anti-corruption Policy to adhere to evolving internal and external regulations and laws, ensuring compliance with global standards and our responsibility to society. As part of the CG Manual, our Anti-Corruption Policy outlines the best practices to prevent any corrupt activities or concerns, in line with our zero tolerance towards bribery and corruption.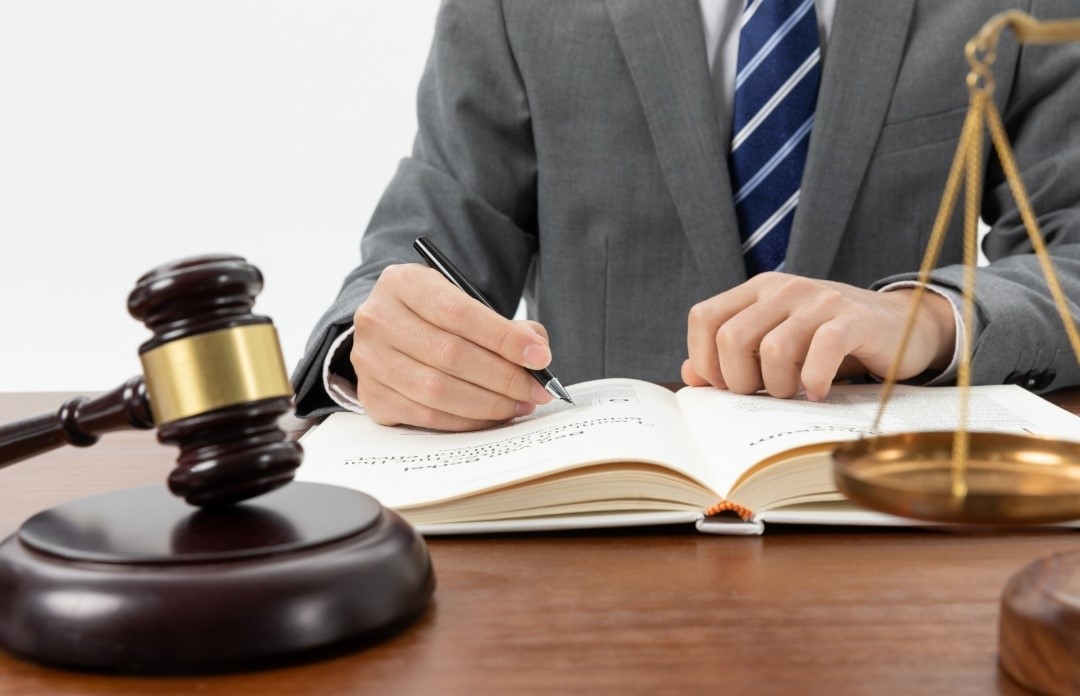 Acting With Transparency
IVL is serious about tax compliance, adhering to disclosure and filing obligations across different jurisdictions. Our robust governance and tax policy supports transparency in our interactions with tax authorities, ensuring fulfillment of all obligations.
Transparency is vital to IVL's advocacy, public policy work, and political contributions. We engage in trade associations and drive societal awareness. In 2022, IVL refrained from political contributions.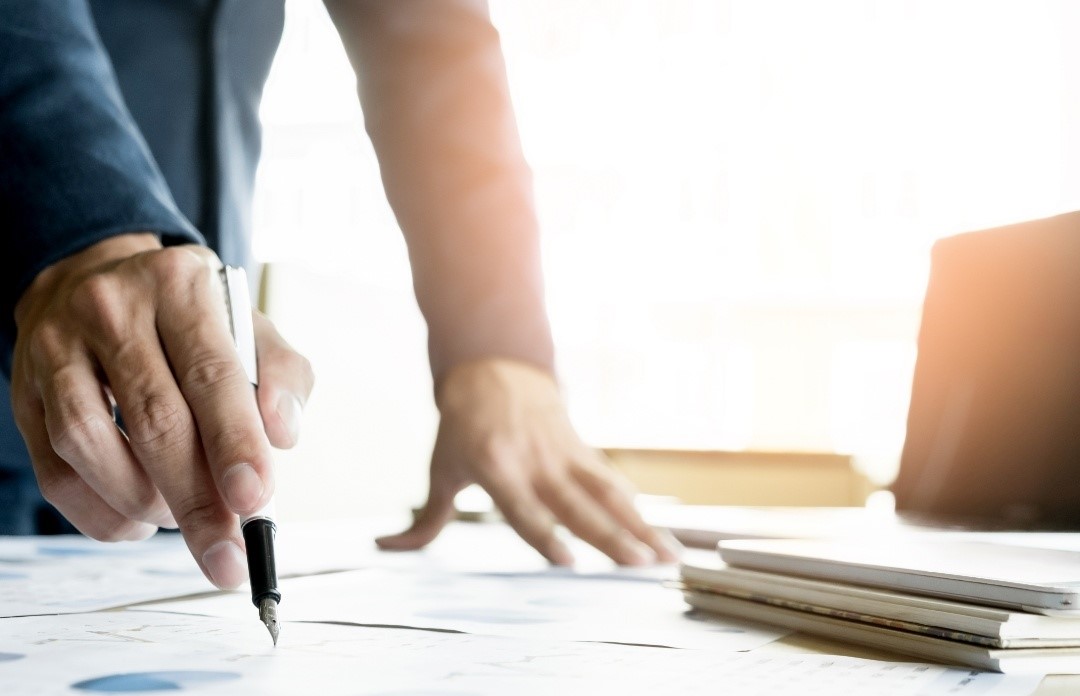 Sound Risk Management
Sound Risk Management
As a leading sustainable chemical company, we are taking the necessary steps to manage and minimize risks while optimizing our business performance. Our enterprise risk management, crisis management, and business continuity management framework, combined with our group governance structure, ethics programs, and codes of conduct, serve as the foundation in our efforts to achieve our sustainability goals.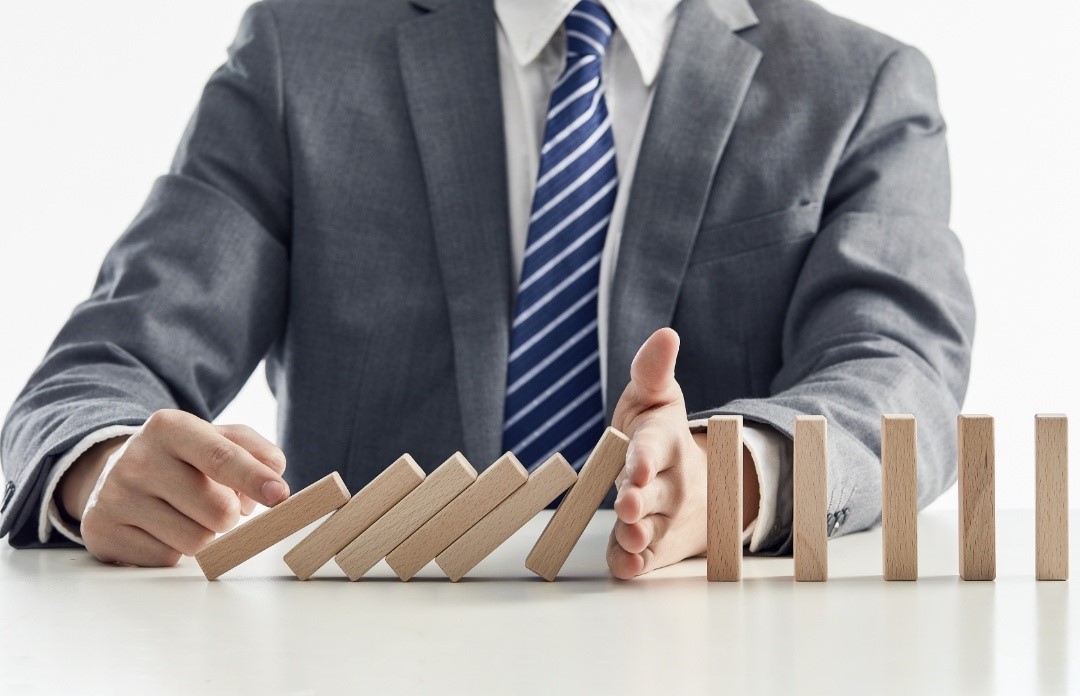 Risk Culture and Feedback Mechanisms

IVL utilizes various forms of feedback to ensure effective risk management, including quarterly feedback from plant operations to the business on key risks, input from leaders across plants, businesses, and functions on risk areas, potential mitigations through quarterly ERM reporting to business risk committees, Risk Leadership Programs (RLP), Emerging Risk Webinars, and other channels.
In 2022, our initiatives began by setting the tone from the top, including Board Risk Training and in-house RLP for our top global leaders. We also piloted Plant ERM and BCM Upskilling programs and arranged an annual Emerging Risk Webinar.
Managing Cybersecurity Risks
Managing Cybersecurity Risks
The increasing prevalence of digital technologies has enabled IVL to achieve operational and commercial excellence by promoting new business models, revenue streams, and value creation opportunities. However, the acceleration of digitalization and global connectivity has also increased the likelihood of cyberattacks and data breaches. To safeguard against these threats, we leverage digitalization to fortify our systems and processes.
Moreover, we established a formal Incident Response Procedure (IRP) to collate information on cybersecurity incidents and enhance overall protection. Numerous strategic responses have been implemented to ascertain data security. We also developed animated cybersecurity training videos and assessments in order to enhance the effectiveness of our cybersecurity awareness programs.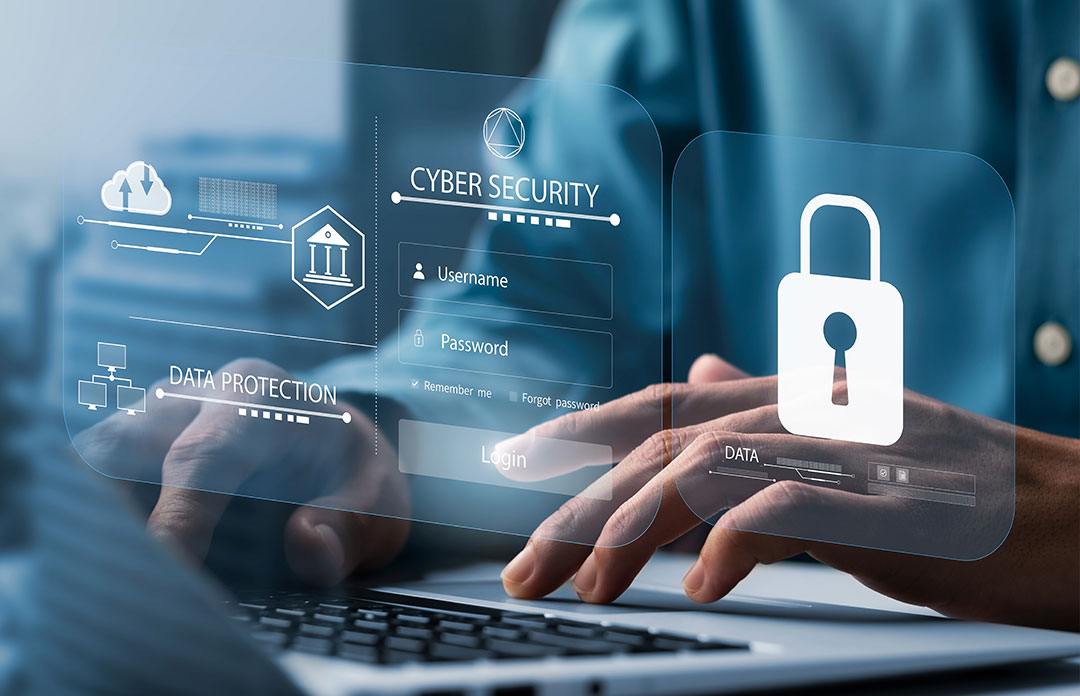 Cybersecurity Management Processes

OUR STRATEGIC PRIORITIES
Recycling
As a global recycling leader, IVL is working with partners to increase the recycling of PET, having invested US$1.5 billion and committed to recycling 100 billion post-consumer bottles per year and using 1.5 million tons of post-consumer PET bale input per year by 2030.
Since 2011 until now, we recycled
Resources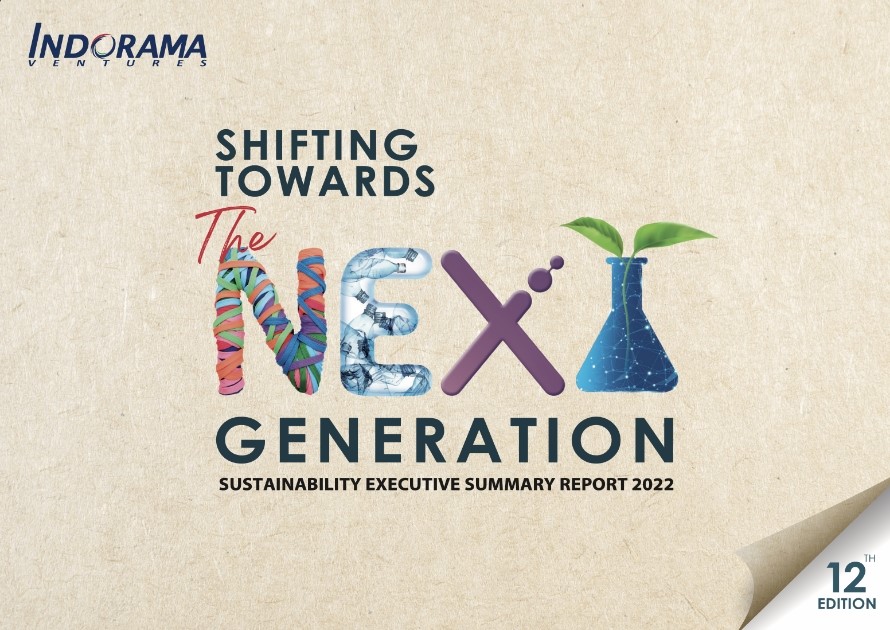 Sustainability Report Executive Summary 2022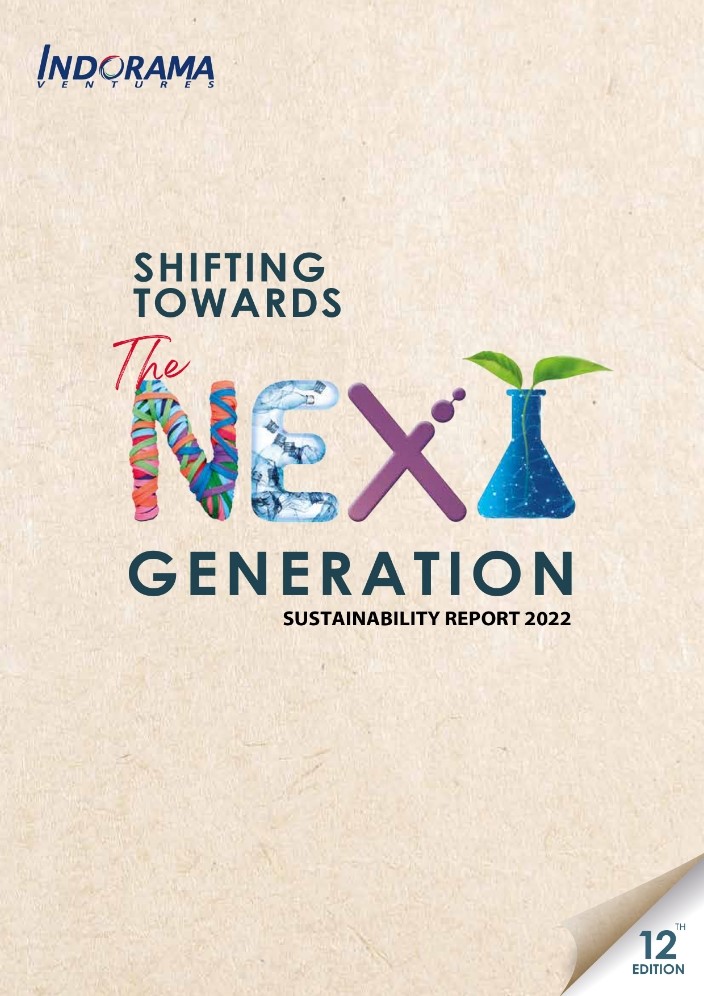 Sustainability Reports 2022